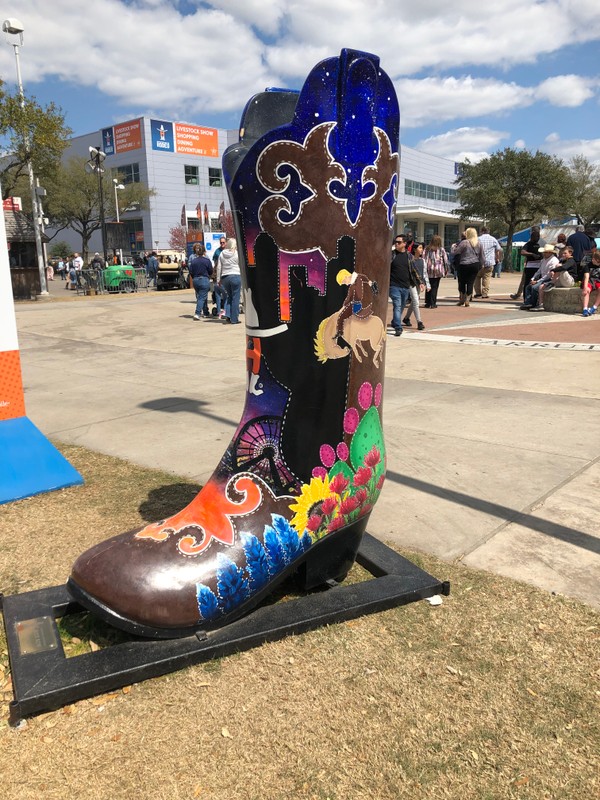 Spaceships & Rodeos & Tornados, Oh my!
Mar 6th - Mar 27th (20 days)
Well, we finally made it to Houston. Sort of Houston anyway. We stayed in a little town called Alvin, close enough to Houston.
The same day we arrived, shortly after getting set up, Melissa's parents and sister showed up for a visit. Since our schedules couldn't align perfectly, they drove from Austin to spend the day checking out our new house.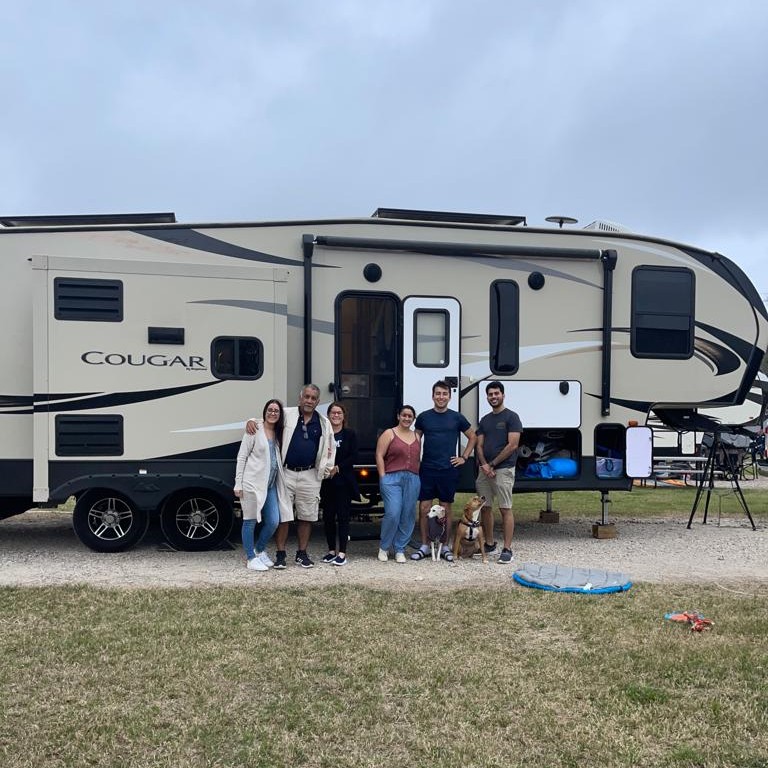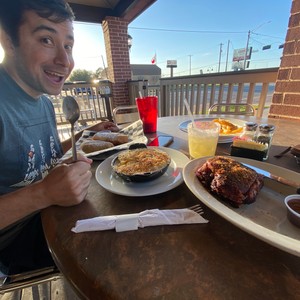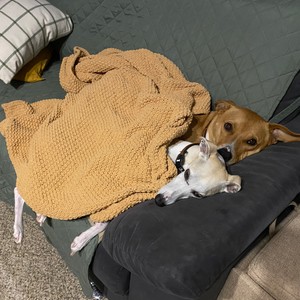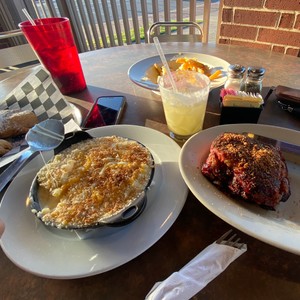 Alvin, TX
It turns out those bumpy-ass Louisiana roads did break something. Our Chinese MPP solar inverter stopped working. I could not figure out how to fix it after opening the thing up and putting my multimeter in all of its delicate holes. It was causing our automatic transfer switch to freak out because of some strange voltage it was putting out. So every time we tried to use our power, even with the inverter off, the switch would flip back-and-forth rapidly and chatter.
To avoid burning the whole RV down, we had to unplug the thing.
So now Justin gets to spend all his free time in Houston redesigning a solar system. We're lucky because there's a Victron supplier about 45 minutes away, so once Justin figures out precisely what he needs, we'll be able to get all the parts pretty fast.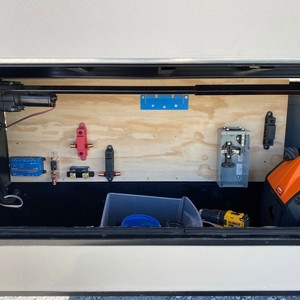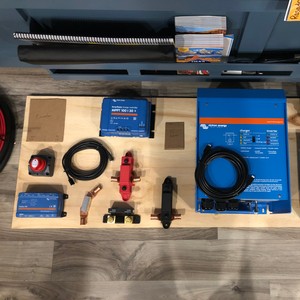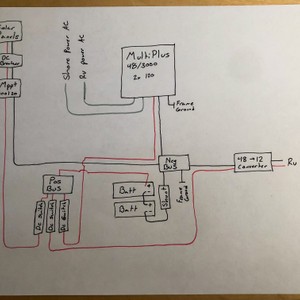 Other than a surprise solar install, our time in Houston is supposed to be pretty relaxed. There isn't a lot we want to see in Houston, and we're here for two weeks.
The first thing to see on our short list was the Houston space center. Unlike Florida, they don't have as many rockets on display here, but they do have all of the administration and training facilities which were pretty cool to take a tour of. We wanted to see the Kennedy Space Center in Florida, but we ran out of time. So this is our do-over.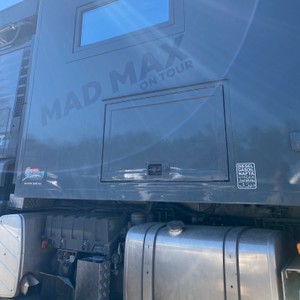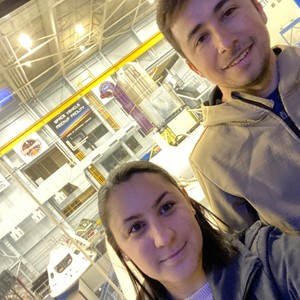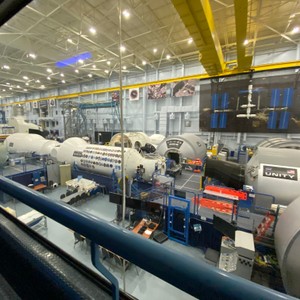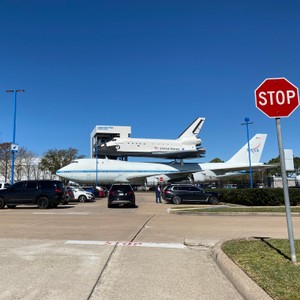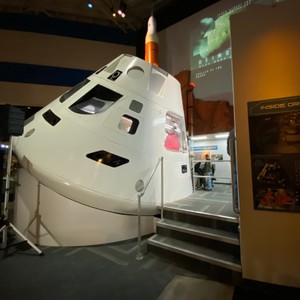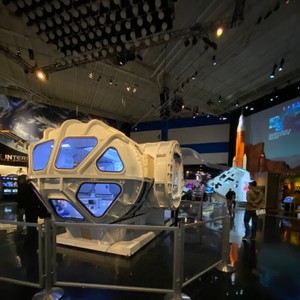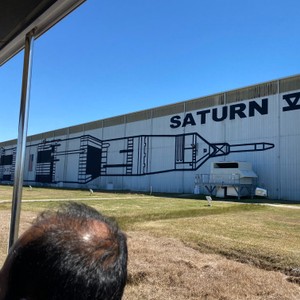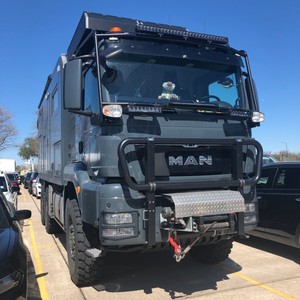 The next thing that we wanted to see in Houston was the Houston rodeo. We got lucky that it was going on, so we figured we'd check it out.
It was a giant fair, with many shops and stalls. Because it's also a rodeo, we had fun watching animals and shows. The first that we happened upon was a bull riding for kids event; instead of bulls, they were riding sheep, which is pretty funny. The show we sat for was an extreme dog tricks show. That was pretty cool, and they also had a whippet catching frisbees and jumping in the swimming pools.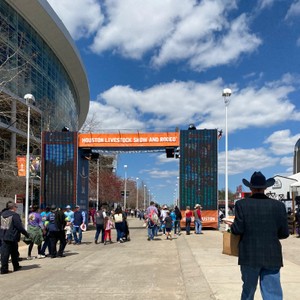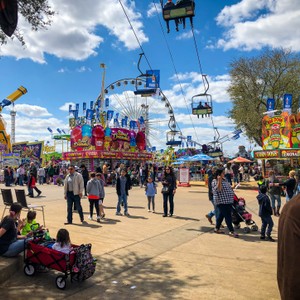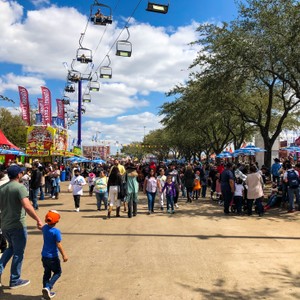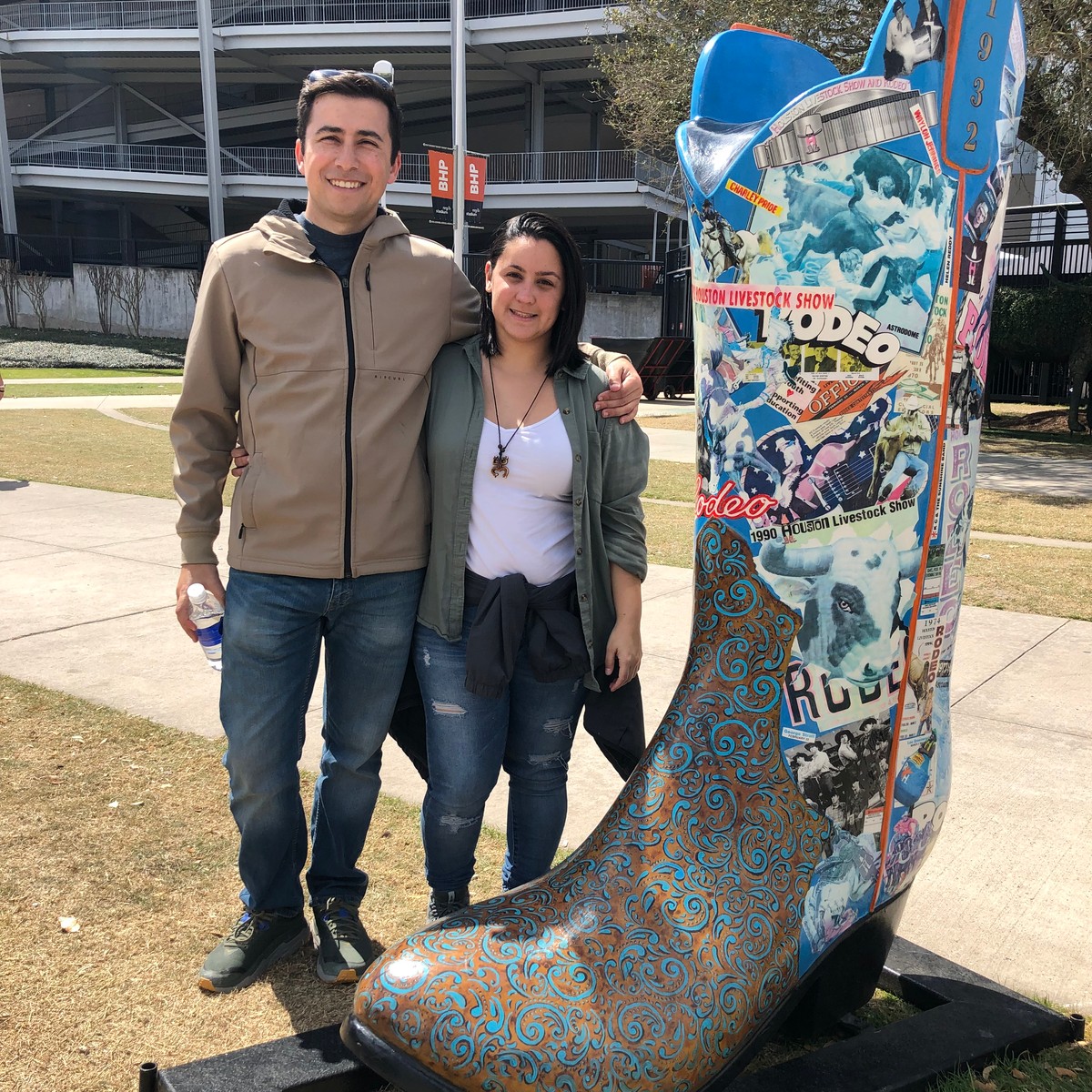 The following week we drove to Austin and stayed at the McKinney Falls State Park. It is located basically in the city's center, which was nice. The first few days, the weather was great, so we explored a bit of the park and checked out the upper and lower falls.
While there, we had our first Tornado Warning scare. Melissa was not impressed with how unworried Justin was about the situation. Let's say she hung out with all the other campers in the storm shelter while he continued the solar panel system rebuild. He was still getting all sorts of wires connected, and the weather didn't seem too bad to him. A few tornados touched the ground around Austin but thankfully we were safe.
The rest of the week went by pretty fast. We had to move to an RV Park south of Austin since we couldn't get more days at the state park. We hung out some more with Michelle and Dio at their new home and explored a local Coffee Shop and the Zilker Botanical Garden.