We started our journey by heading south as fast as possible. After the snow and the cold, we were ready to spend some time outdoors. Of course, we were not the only ones with this idea, so we were immediately surrounded by snowbirds. I guess that makes us a snowbird.
Georgia
The first campsite was Redgate Farms in Savanna, Georgia. There is a surprising amount of activity at this campground, but that's the hidden cost of being close to the city. Trains and cars are rolling by hourly, it wasn't an earthquake in here, but it did sound like somebody was weapon testing some missiles nearby.
We loved the convenience of being about 10 minutes from downtown Savannah, which allowed us to head into the city after work each day. It was cold, but we still enjoyed walking around the Riverwalk areas and checking out all the little parks and old buildings throughout the city.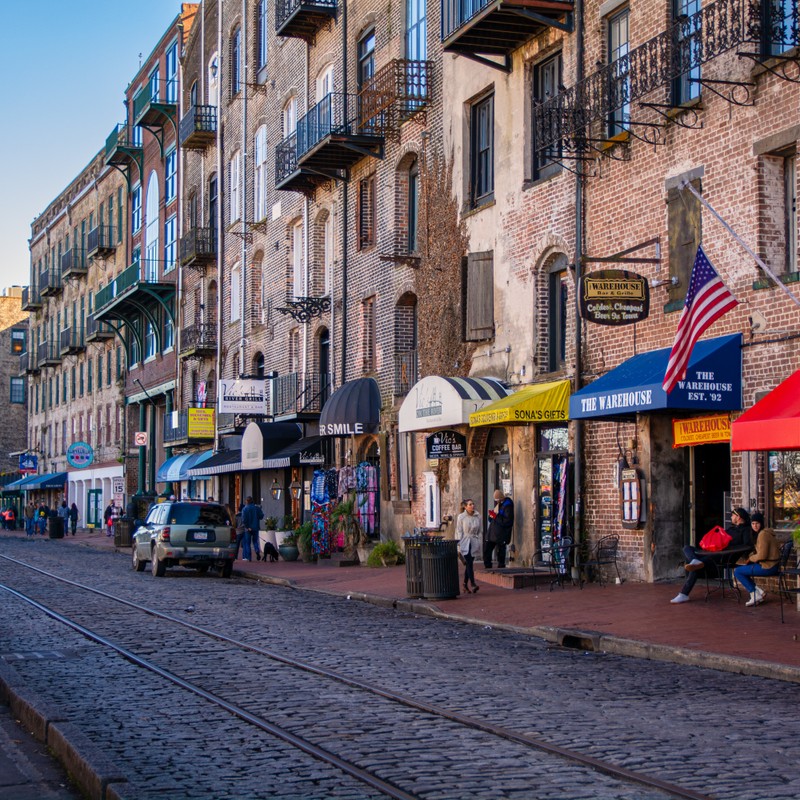 We also spent some time here in Georgia fixing some of the things we missed in the RV. We got our desks arranged a little better we figured out where to place our coffee machines, the most important thing, of course. And a lot of appliances have found their home.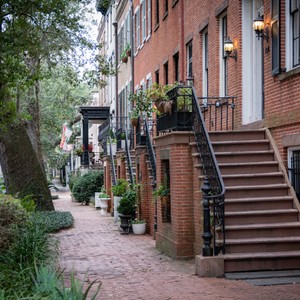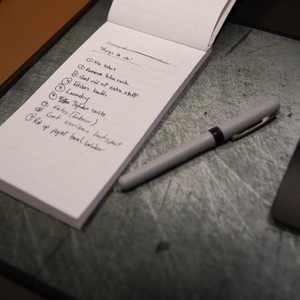 ———
Florida
We've made three different stops in Florida for a total of four weeks. The first stop was up in Tavares. We weren't in any town; we were about an hour away from the nearest grocery store. It was nice going from the city to the countryside. This was a small community of primarily RVs and a few permanent structures. All around us were various saltwater and freshwater springs. We biked to the nearest one, called Saltwater Springs. It was too cold to swim, but we could see plenty of Sealife like turtles and crabs. They would use the current from the springs to fly across the void as they jumped from one rock to another.
Later in the week, we went to another spring called Alexander Springs. It was a little further away, but we brought our kayaks and paddled around. We were told that at least one alligator lived in the area and that he wouldn't have any trouble eating straight through our inflatable kayaks.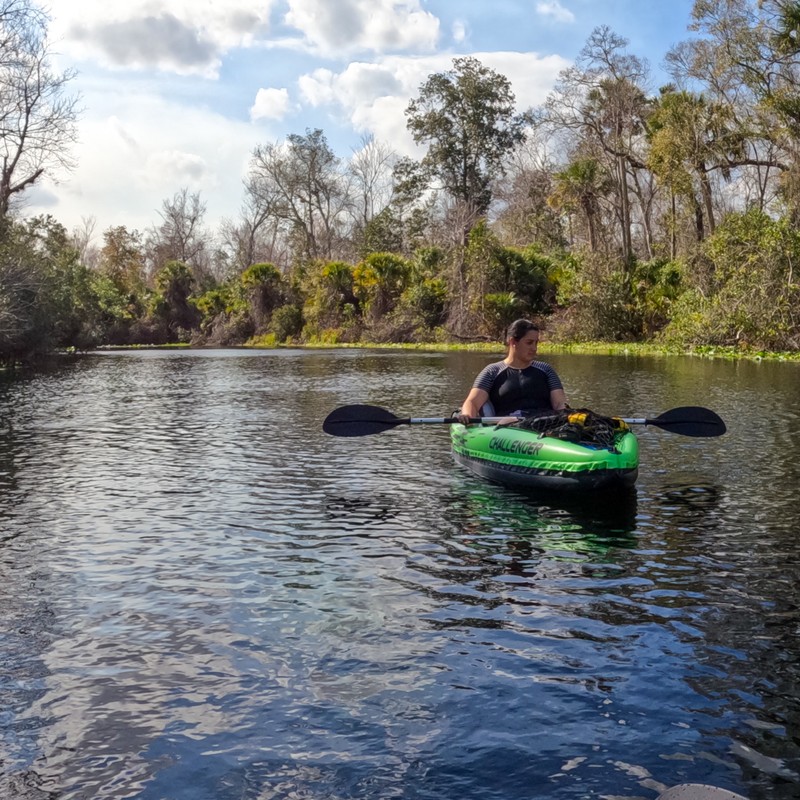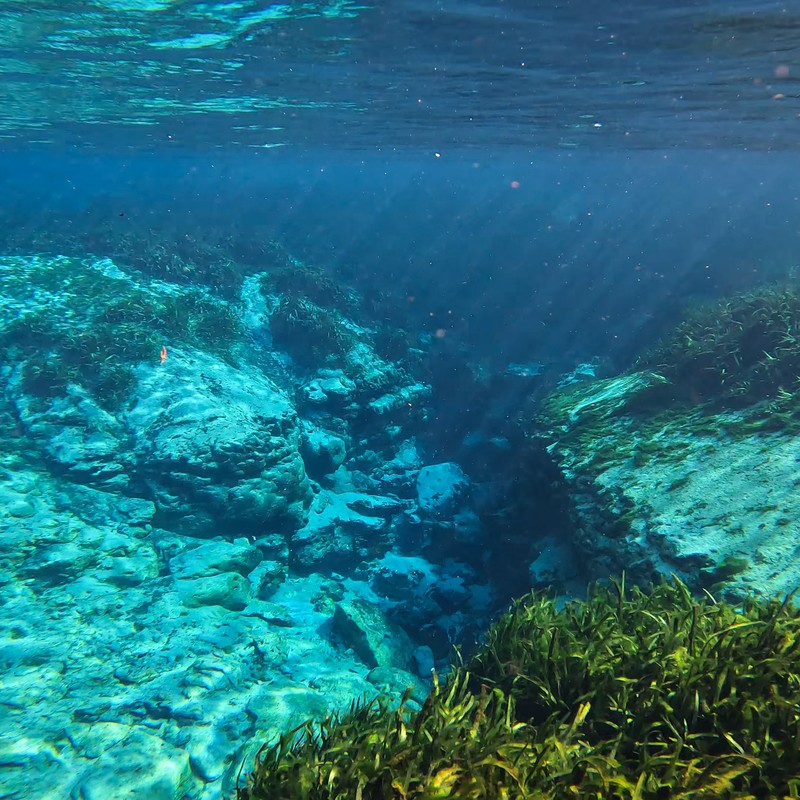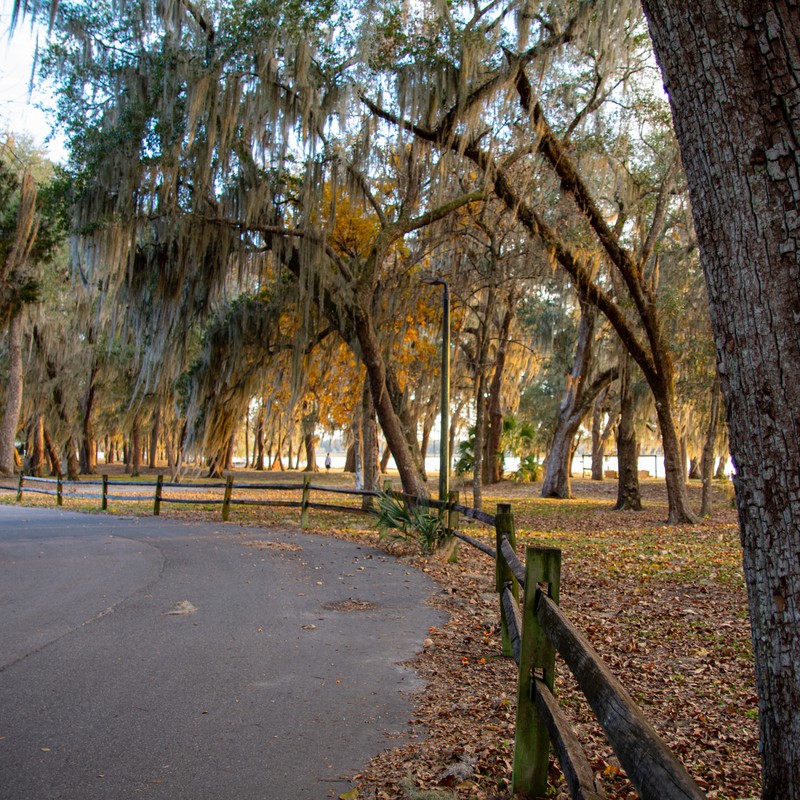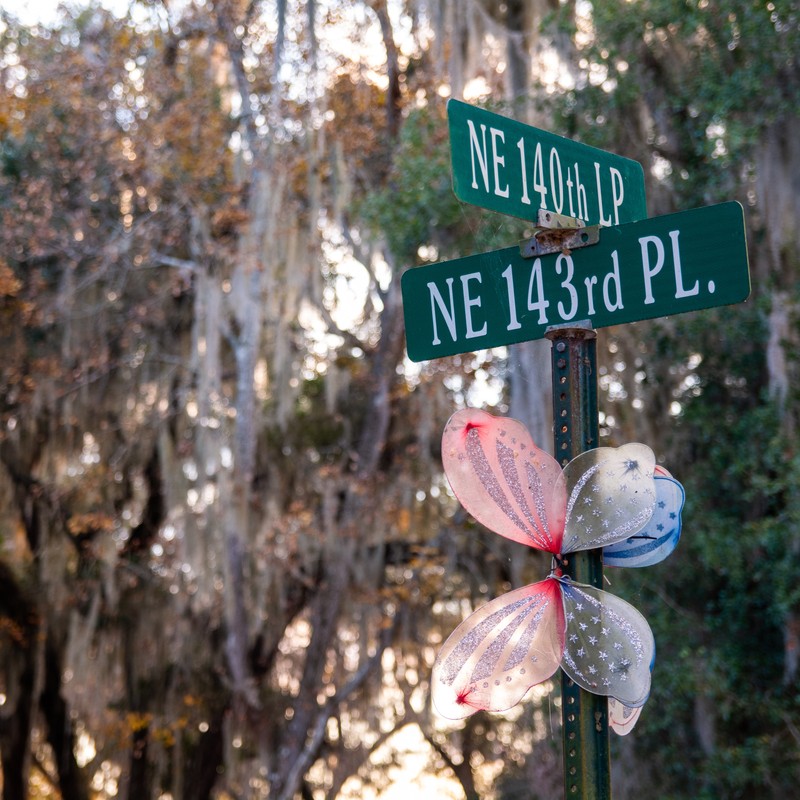 The spring itself was pretty cool. The water was crystal clear and constant 75°. So after the initial shock of jumping in, it was rather refreshing to swim around. The spring itself was like a giant pit where the seagrass wasn't growing, and a gentle current was coming out. I swam in as far as I could with the GoPro. I could imagine the springs being super crazy packed with people in the summer since the water is always the same temperature, and it is amazingly clear!
Orlando
Our next campsite wasn't very far away, only about an hour south. Florida gets pretty busy in winter as far as RVing goes, so our options were extremely limited when we booked our sites. Getting three weeks in Central Florida is pretty hard last minute, so we were happy to have two reservations even if they were close together.
This campsite was only an hour away from downtown Orlando and Universal Studios. It's called Fisherman's cove, and I'm pretty sure the basic RV sites and the premium RV sites are all the same. We were a little duped into paying extra, but that's OK. This place feels like Snowbird Florida because almost every site looks like a retired couple fishing or kayaking. I get to hear people walking all day, and there are more northern accents here than I've listened to in my life. They had a Valentine's Day dance; let's say they confirmed it is snowbird-ville.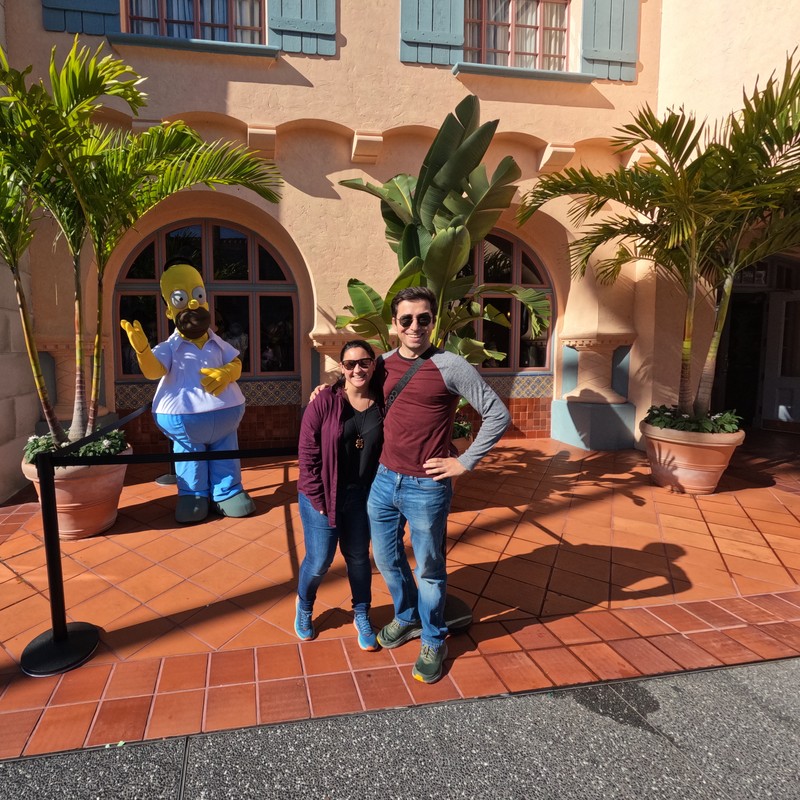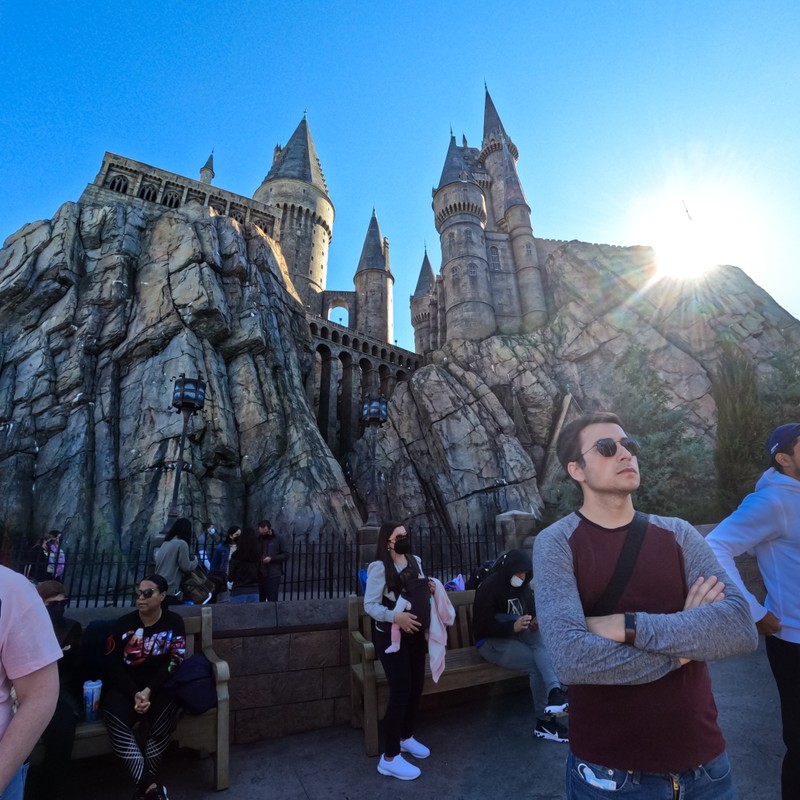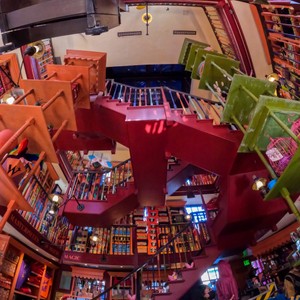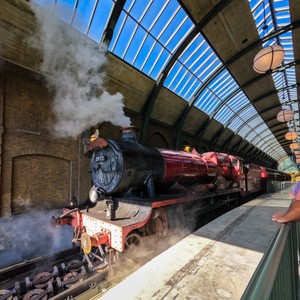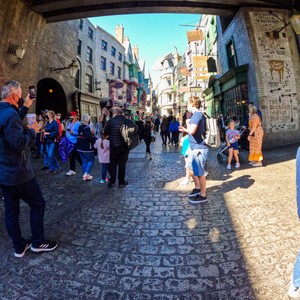 We got to see Universal Studios and Islands of Adventure on the same day. Taking the day off and going on a Wednesday was the best idea ever; the first half of the day was empty with no lines, making it easier to see everything we wanted to see. The Harry Potter section is well done and lives up to the hype! Melissa does not like roller coasters nearly as much as I do, so we'll have to work on that for the next theme park.
Over the weekend, we drove to Florida's west side and swam with manatees! Not quite as thrilling, but it was fun to swim around and watch the giant harry potatoes at Crystal River Springs. They totally are cows, their faces look like cows, and they eat grass. However, when they sleep, they shove their faces into the sand and look like giant potatoes. Not very cow-like.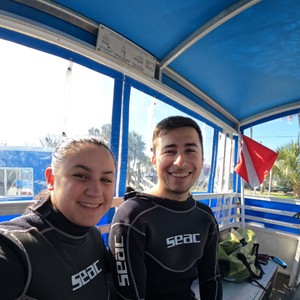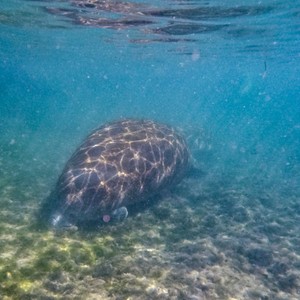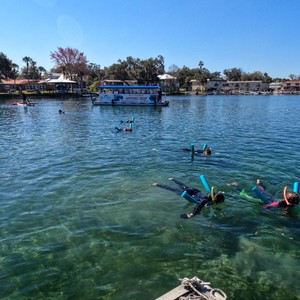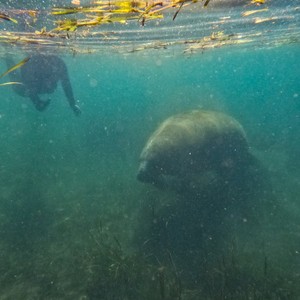 Our original plan was included visiting the Kennedy Space Center or a beach. We're still trying to find the right balance of living in the RV, seeing things, and working full-time. We haven't quite mastered that yet, and we were too worn out to see it all that week.
It could be that work is just extra busy right now, or a combination of minor repairs in the RV and driving so frequently. We're going to continue to try new things until we find a better work-life balance, but tonight start the drive to Mardi Gras!