There has been lots and lots of work done in the last two months. We started with an arduous journey to retrieve the RV itself. Some of that may have been self-induced. Then we started poking and prodding every part of the RV we could find.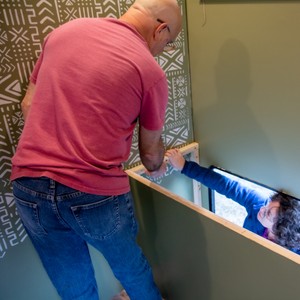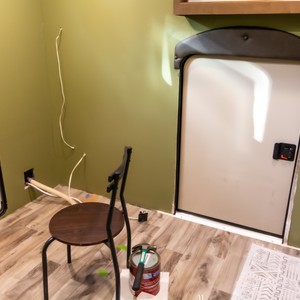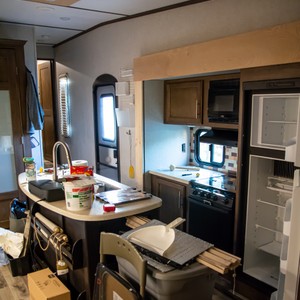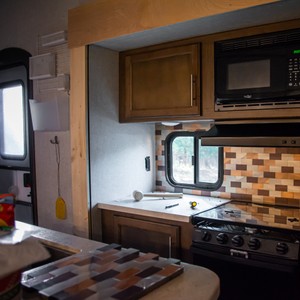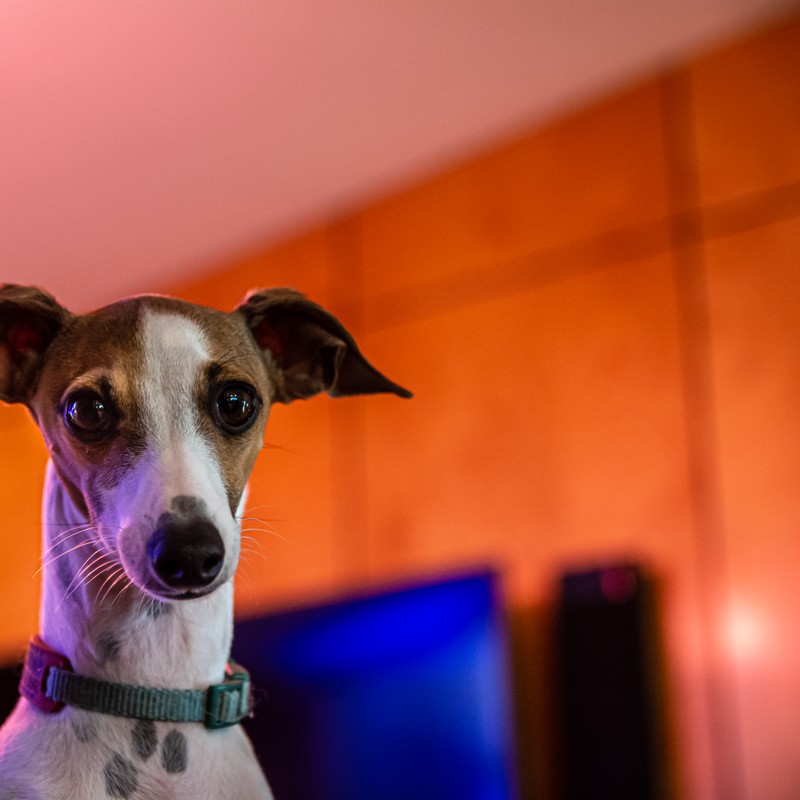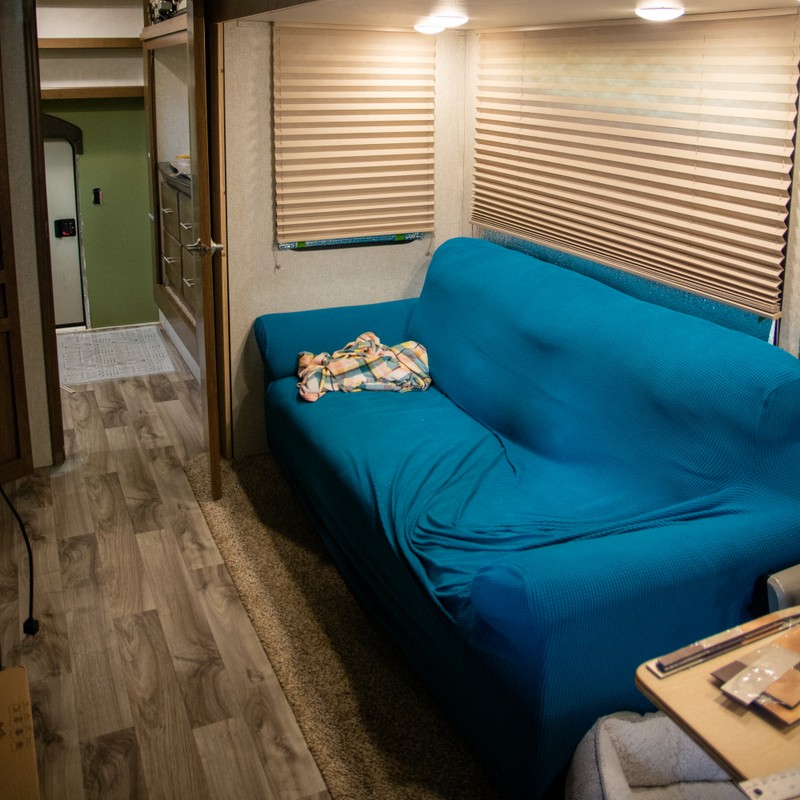 We've been experimenting with the batteries and inverter, trying to determine if we can work full-time off-grid. Right now, it looks like we have more than enough solar, but at 2400 watt-hours, our batteries will struggle a bit. Batteries are expensive; we plan to start by being conservative, most of our planned stops so far have power hookups, and we'll try being unplugged to see how far we can push it.
There has also been some fun work. Once the office was mainly built, we got to turn our attention to decorating and making the RV a little more homely. We put in some new paint, new couch covers, and some thin and lightweight wall decorations.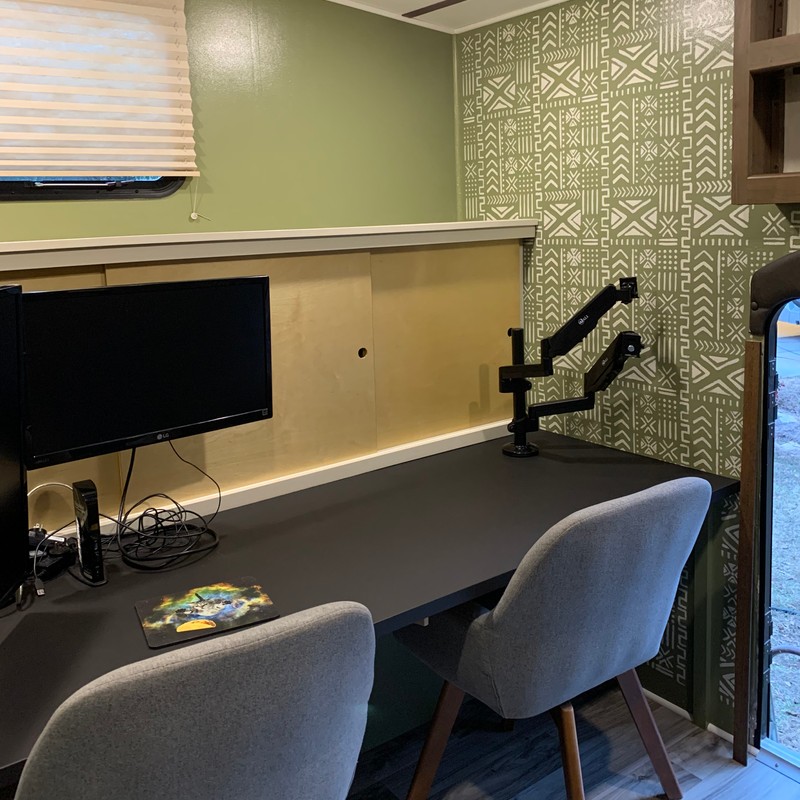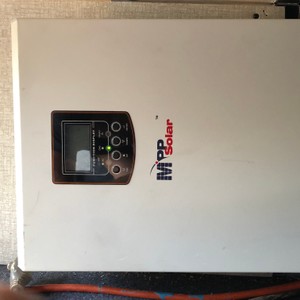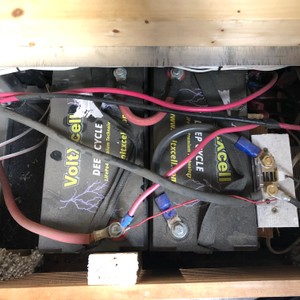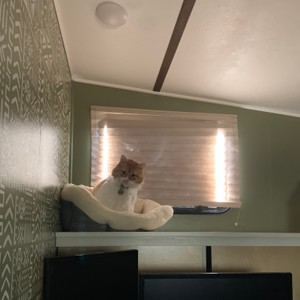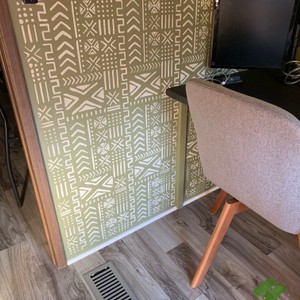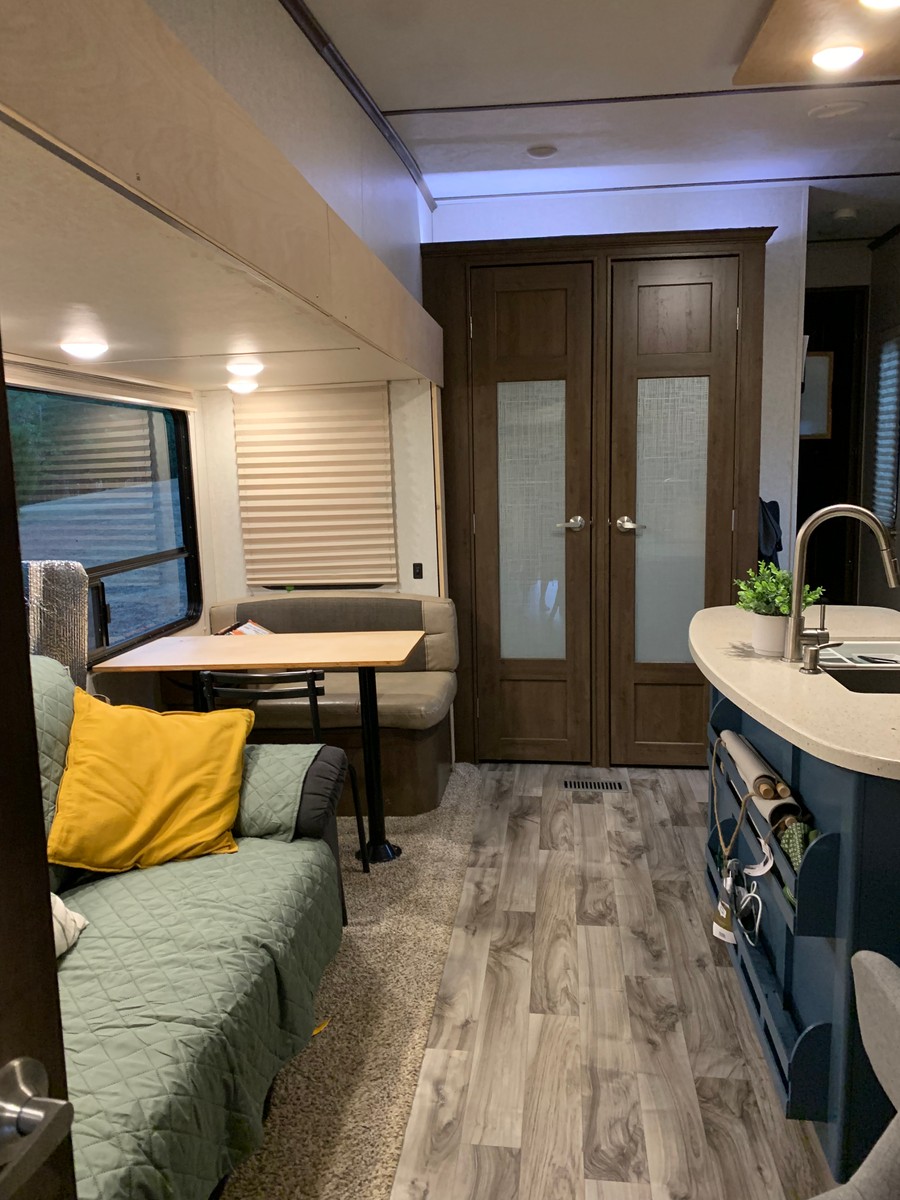 We have been crazy busy getting everything together, so I only have a handful of pictures and a few words. Some of the work has been getting the RV registered, the internet figured out, and, most importantly, prepping the house to sell while away. That was more work than all of the RV!
It doesn't help that it decided to go from pleasant 60F to low the 40s and 30s with snow during the last two weeks. At least we got to test the heating and figure out the maximum amount of power we could draw through my parent's extension cord.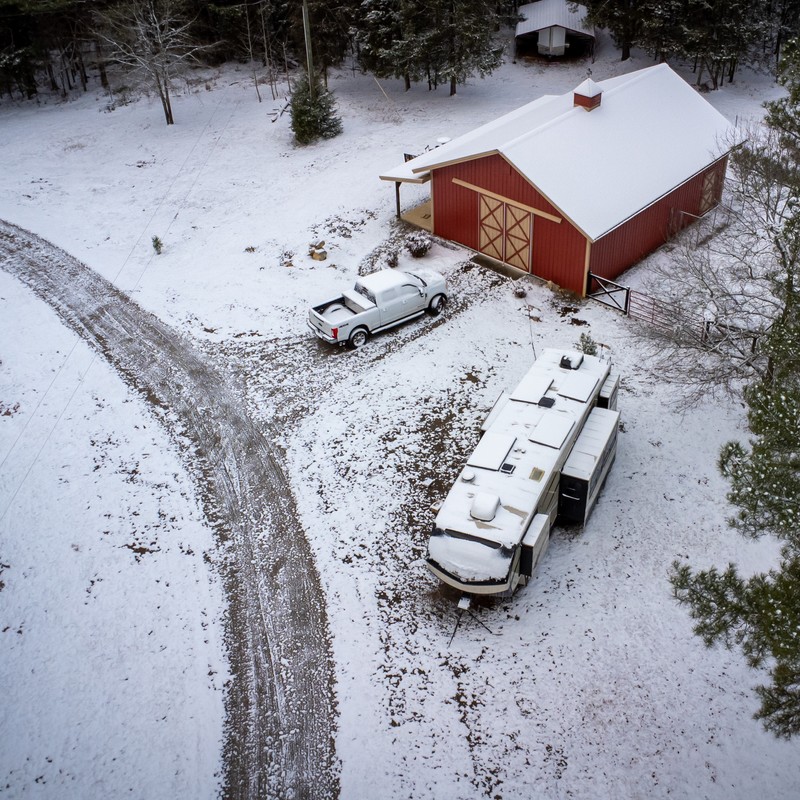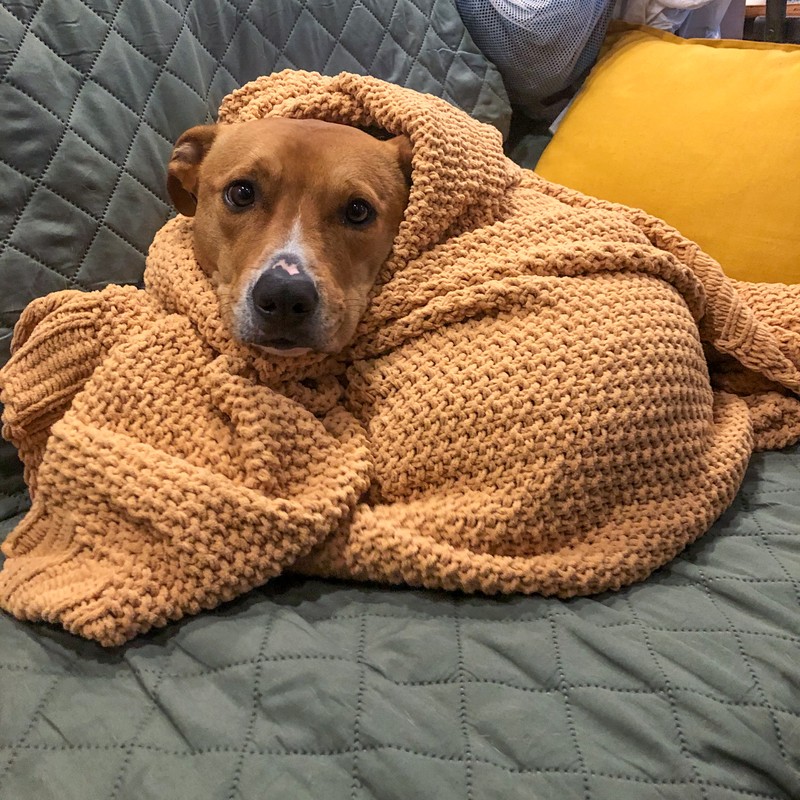 After driving off, we weighed ourselves to ensure we had some extra capacity. It turns out we didn't. We came in about 1500 lbs. overweight, but that was using the truck's curb weight which doesn't include anything in the vehicle. We will be spending some time in Georgia, giving the RV a little liposuction.