Saint Mary
We stayed at Saint Mary campground on the east side of Glacier National Park. Logan Pass was still closed, so you could not drive through the park to get to the other side. We lucked out because Glacier's east side had many more inspiring views, while the west side was obstructed by thick tree cover.
The cliffs and mountains were much more jagged, and the road was high enough to see the lake and its fantastic color.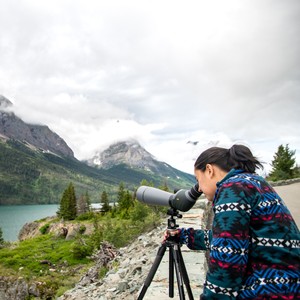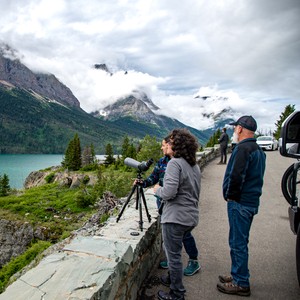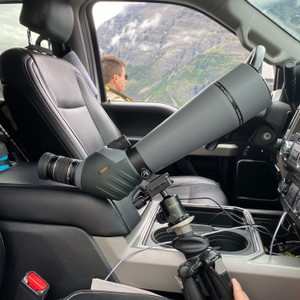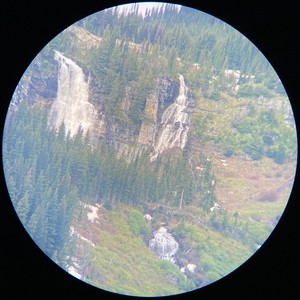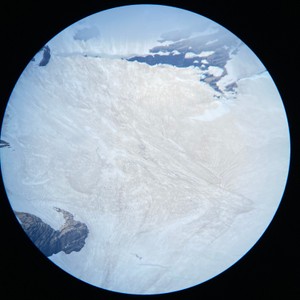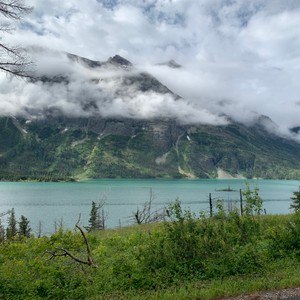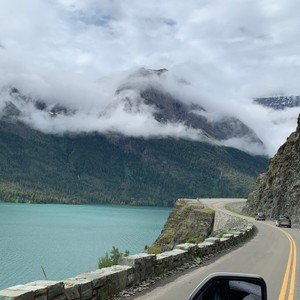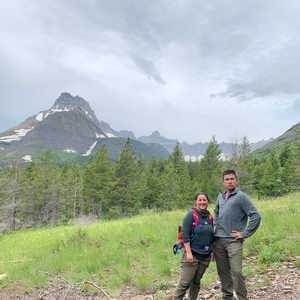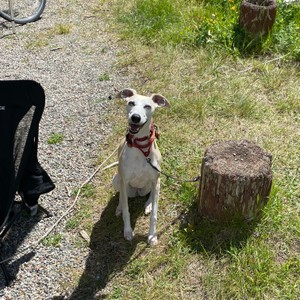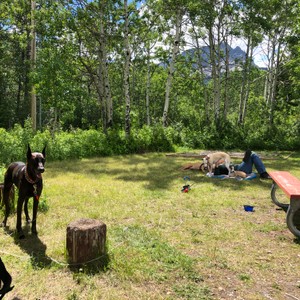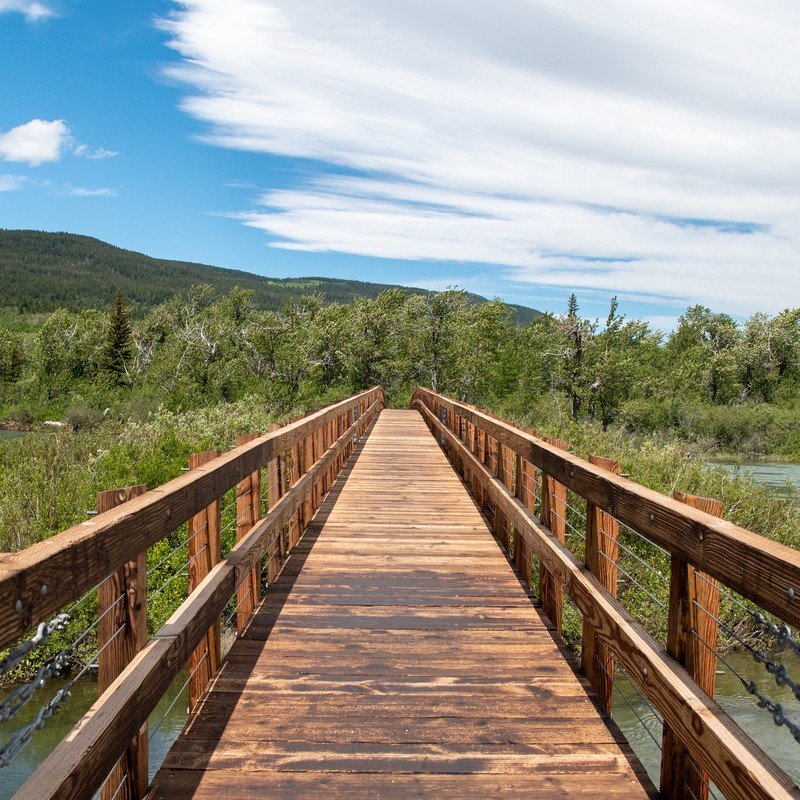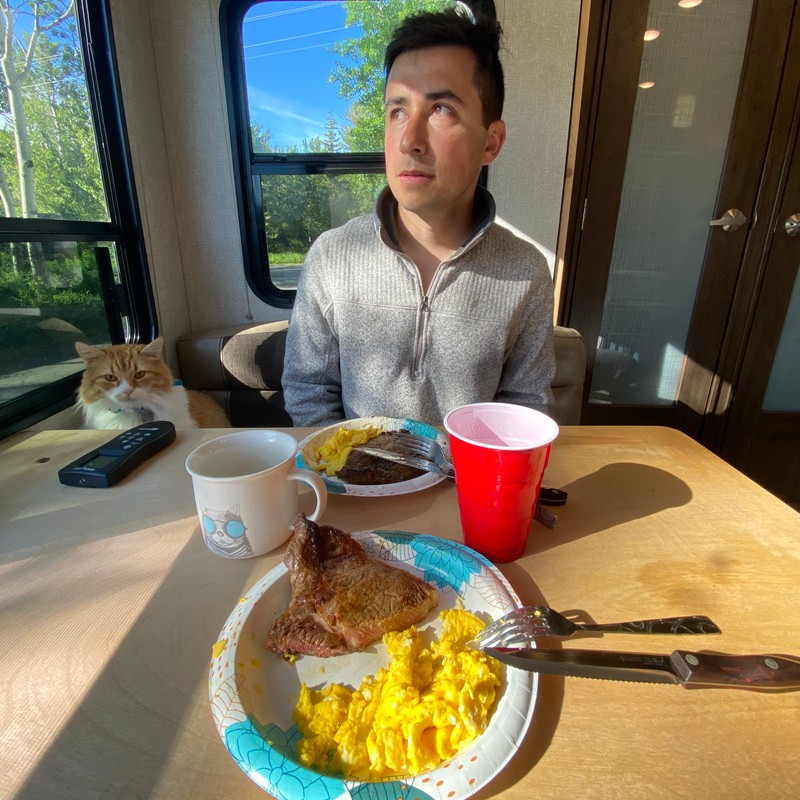 We started with a hike to Virginia Falls. We were afraid of breaking Melissa's ankles or Bruce's knees, so we avoided the other more strenuous trails in Glacier. All the trails in Glacier go from short and easy to extremely steep and long. There doesn't seem to be a middle ground.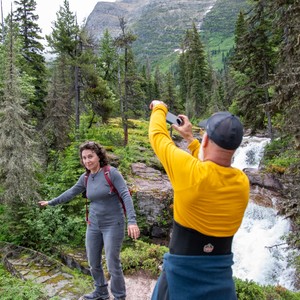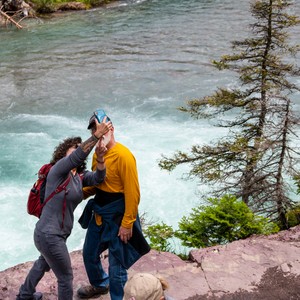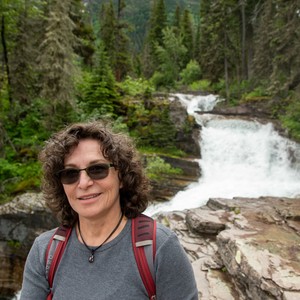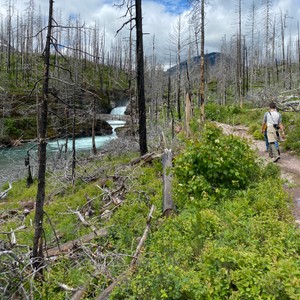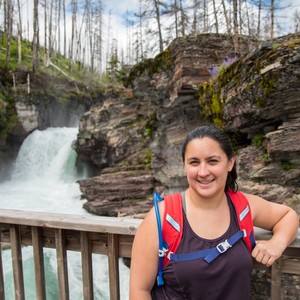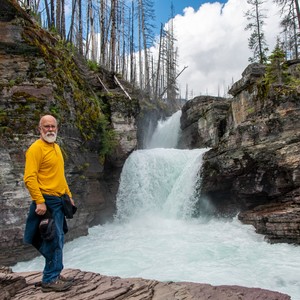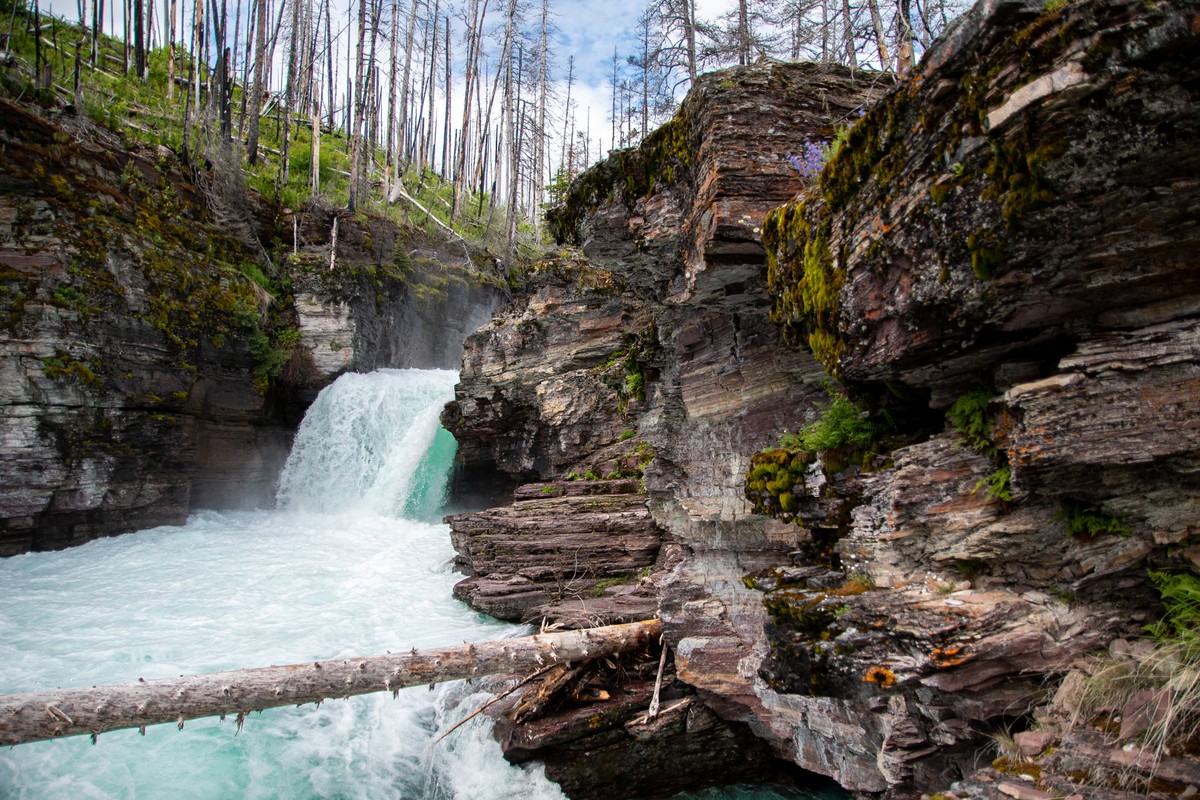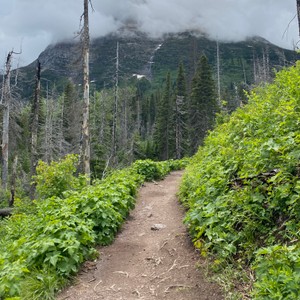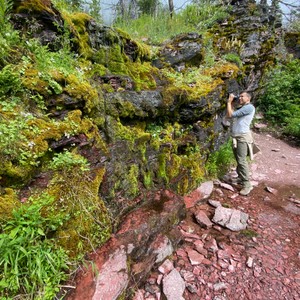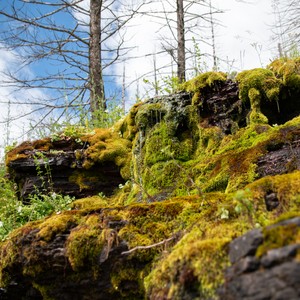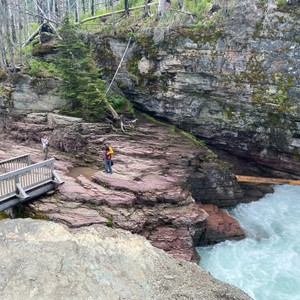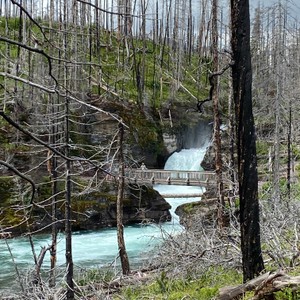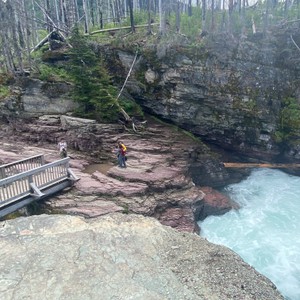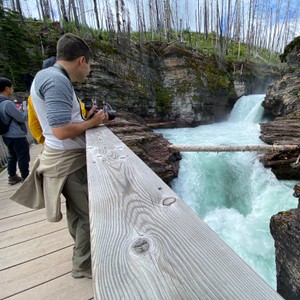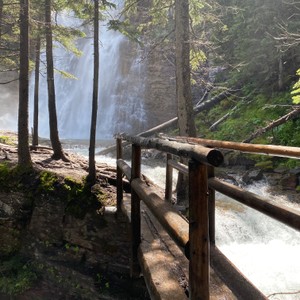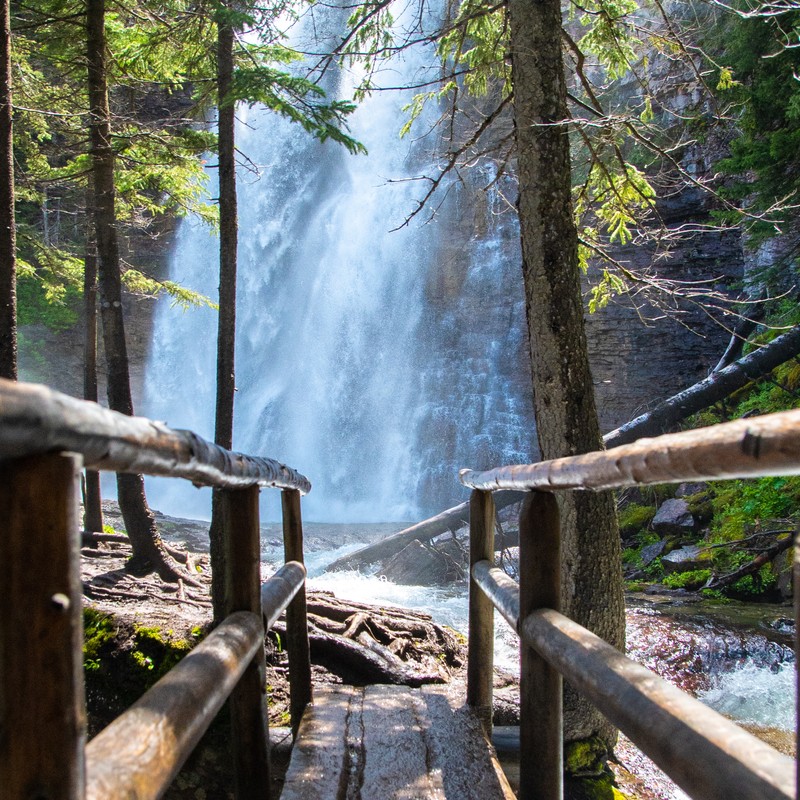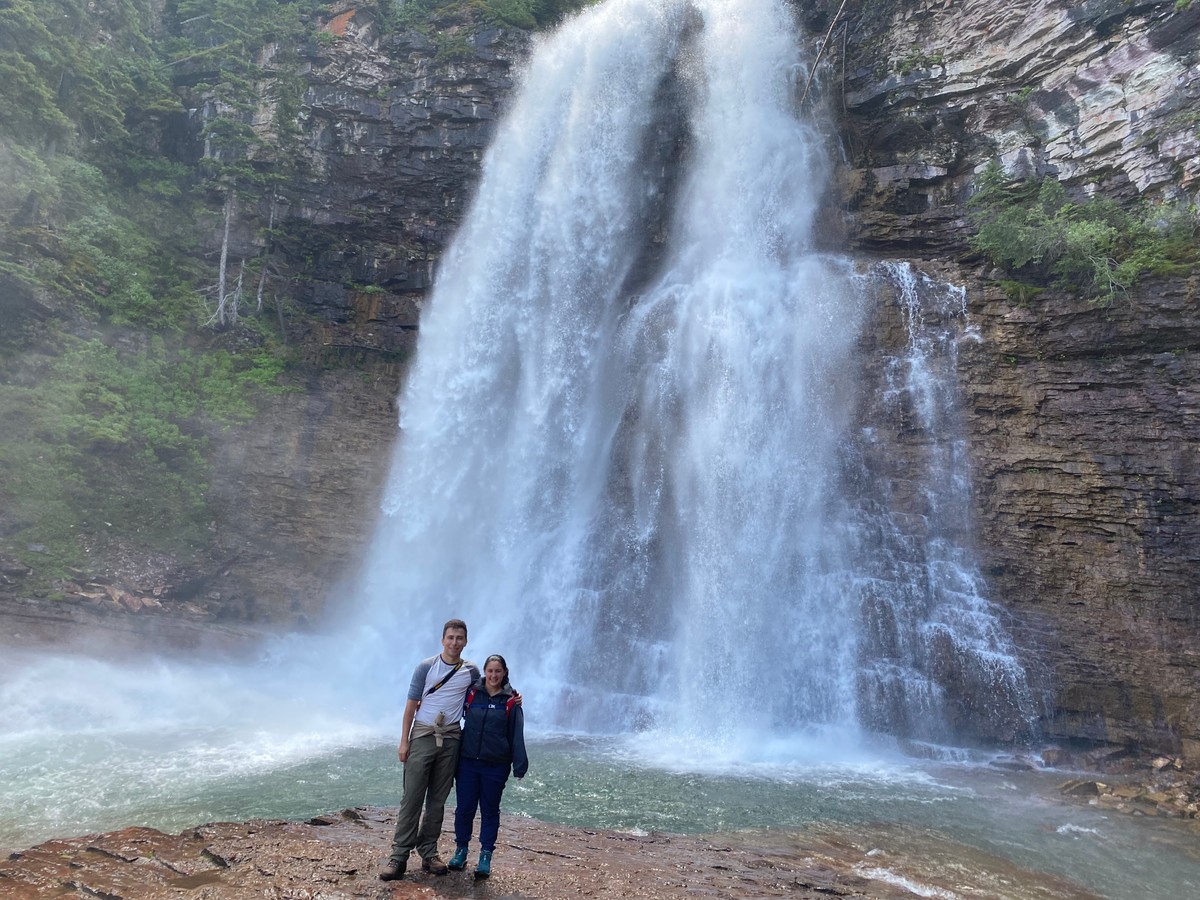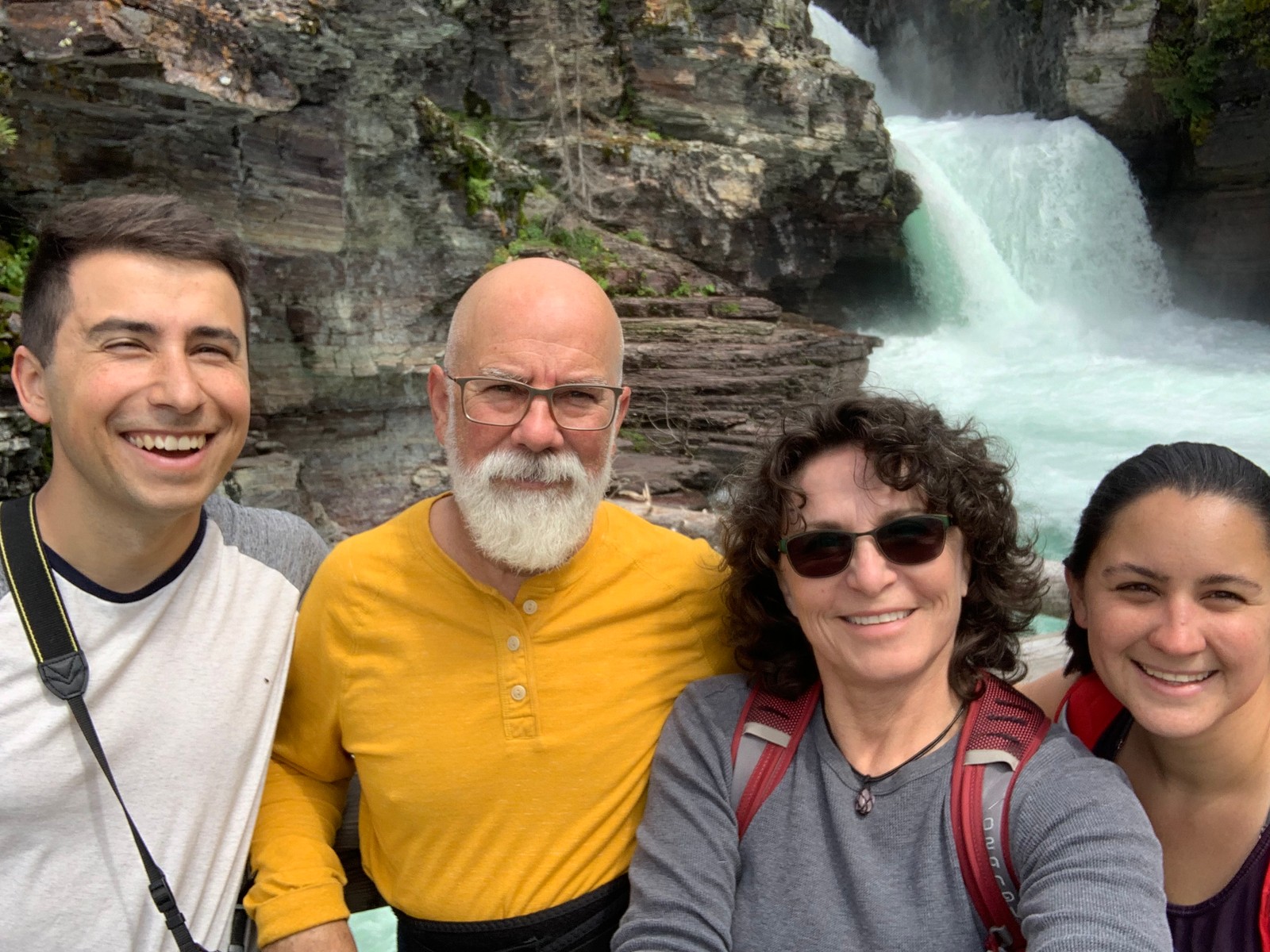 Many Glacier
On the east side of Glacier, there is another entrance to an area called "Many Glacier." It is a pretty nice, even more secluded area. There was an old hotel from when the Pacific Railway was trying to attract riders. It's a very picturesque building, with large wooden beams and huge windows overlooking a clear blue glacier lake.
The lake and hotel are a perfect spot to get some awesome photos!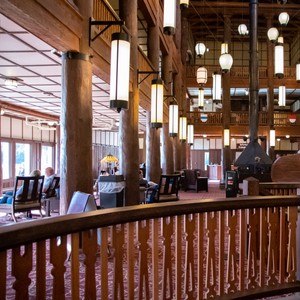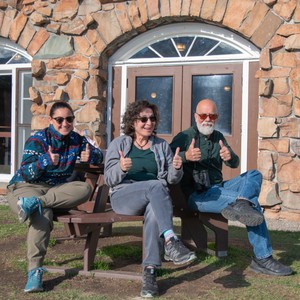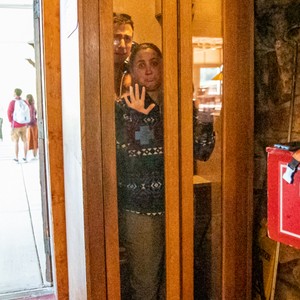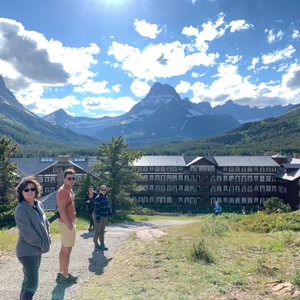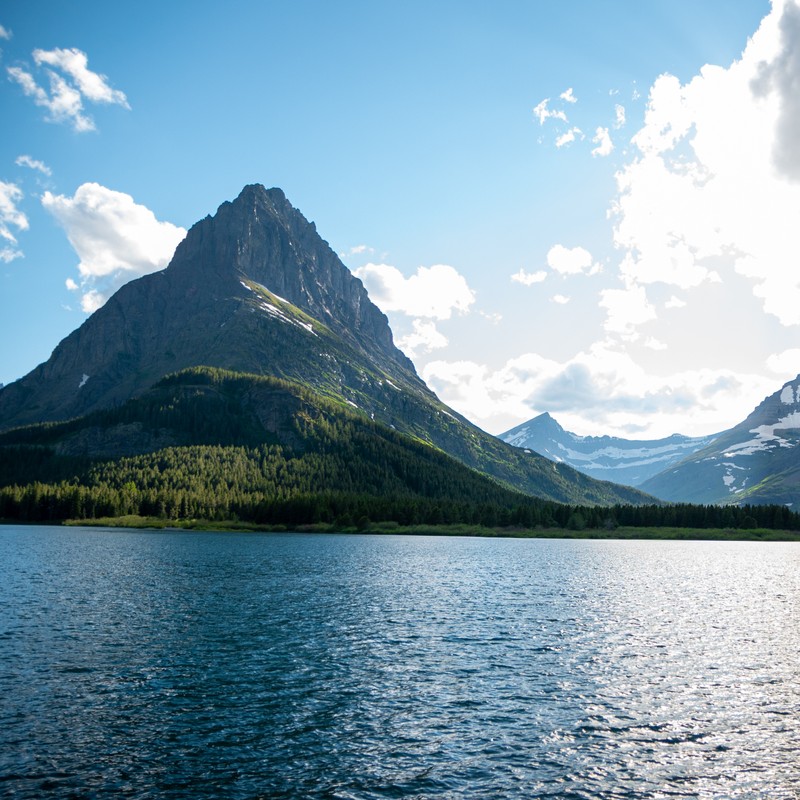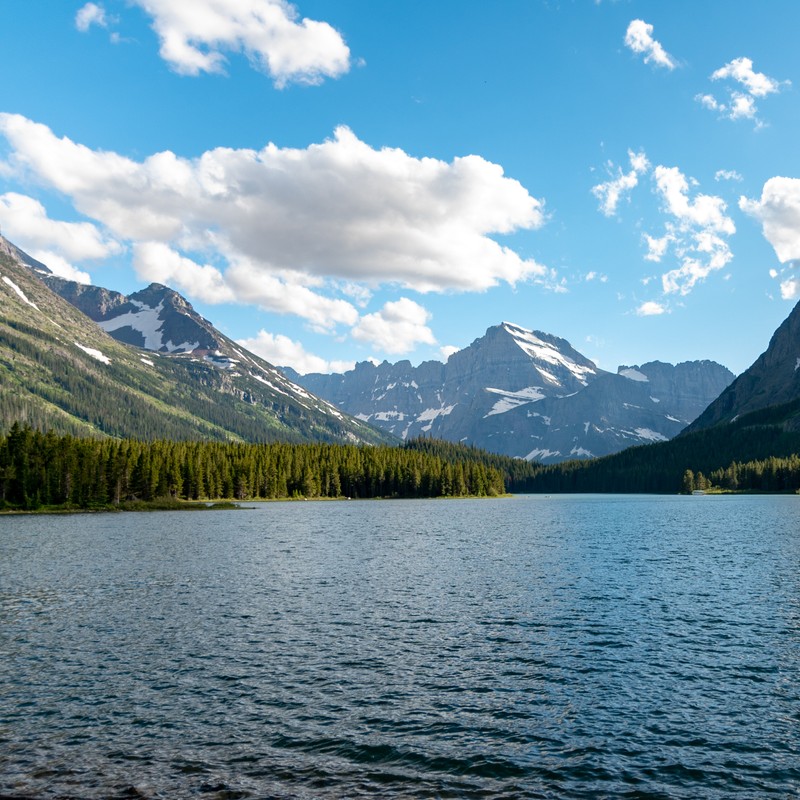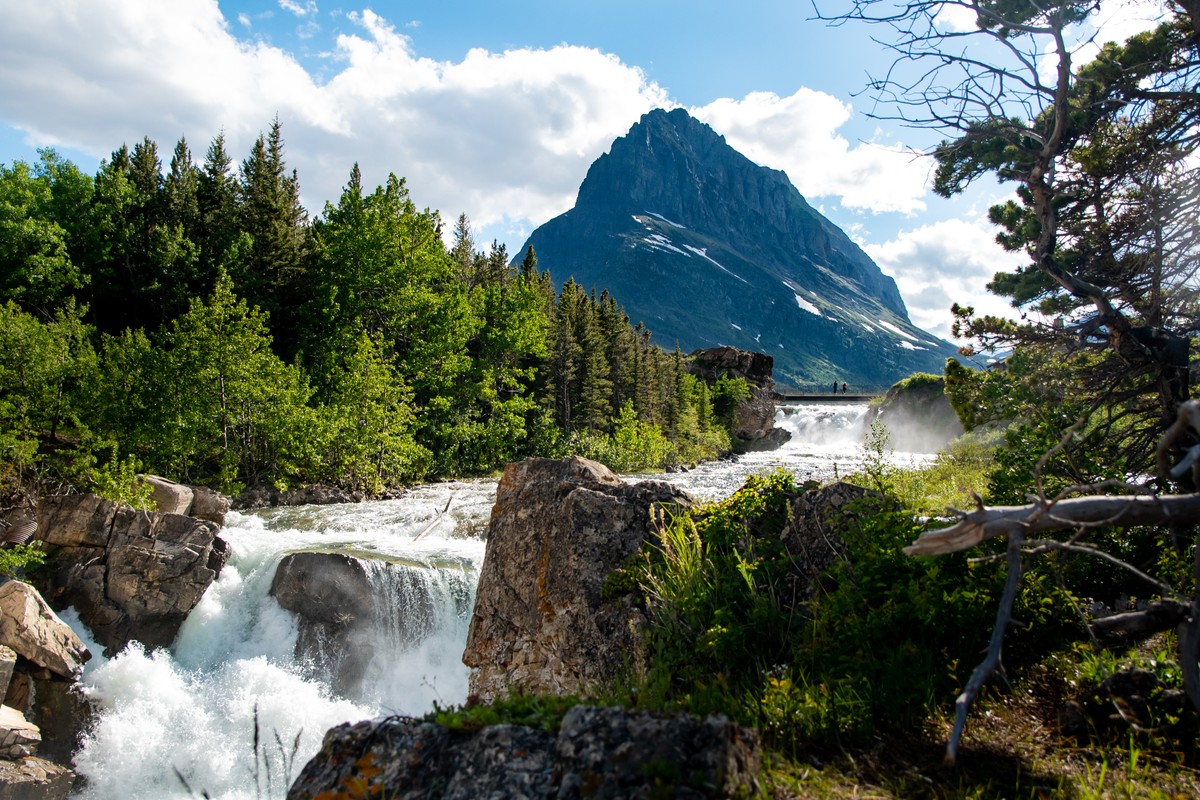 Iceberg Lake
We hiked to Iceberg Lake from this area. It was a pretty long hike. Melissa, Justin, and Adrianna made it all the way, though! There were a couple of ice chute crossings which were pretty scary, and it looked like you would slide a few hundred feet down if you slipped! Melissa and Justin used some boot spikes, but if you were careful and slow, you didn't need them.
The lake was mostly frozen over, but you could still see the little bit of Glacier on the far side calving! The water was as cold as expected, given it was mostly floating ice. We stayed long enough for lunch and some pictures. Once the wind started to pick up, it started feeling pretty cold, and we headed out. It looked like it might rain, and we did not feel like crossing the ice chute with rain.
The rain did catch us on the way down, but we got lucky, and it looked worse than it was. It was already over when we got past the tree cover. We didn't even break out the ponchos. We learned later that the rain was terrible on the other side of the mountains where the RVs and Bruce were.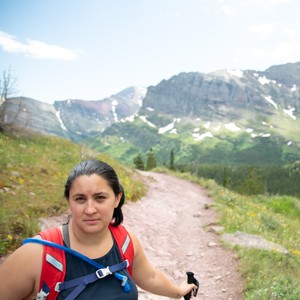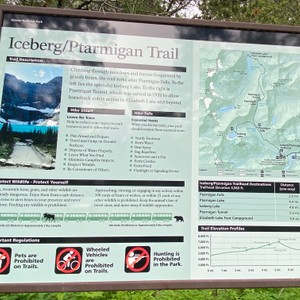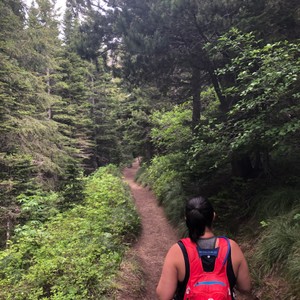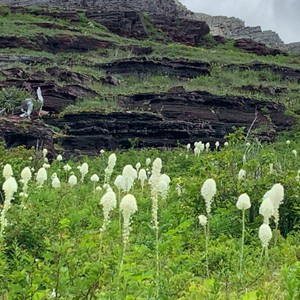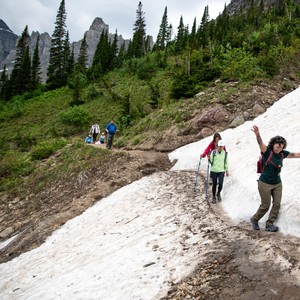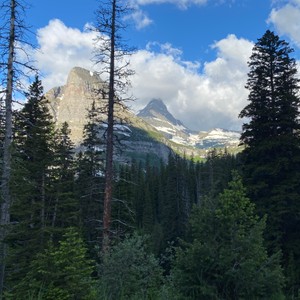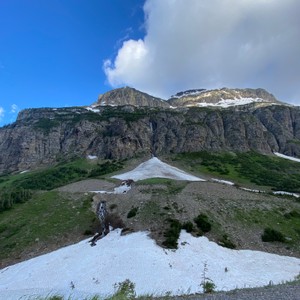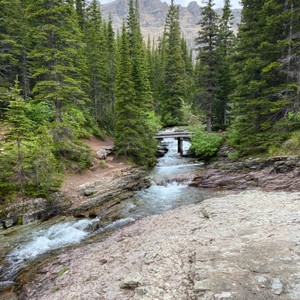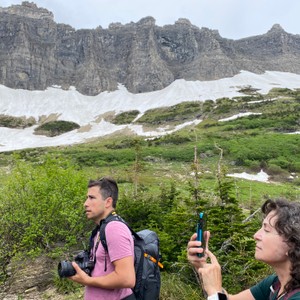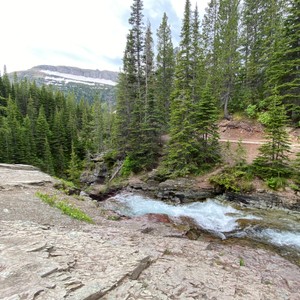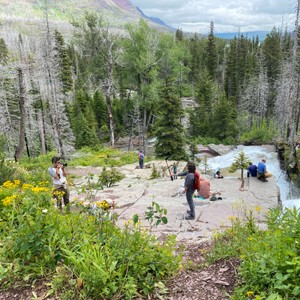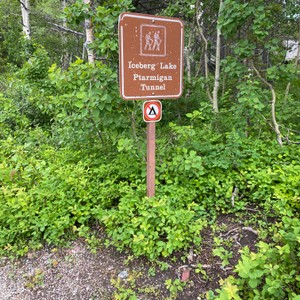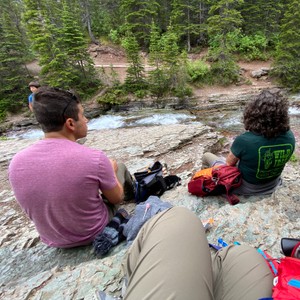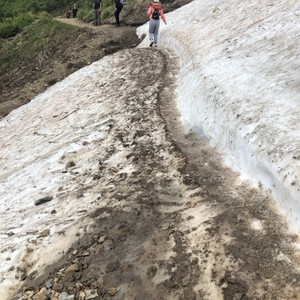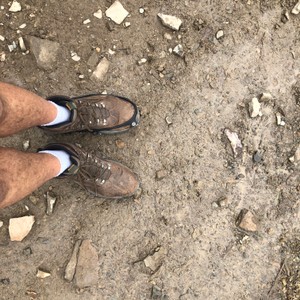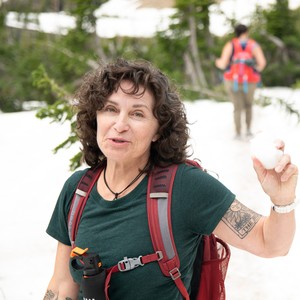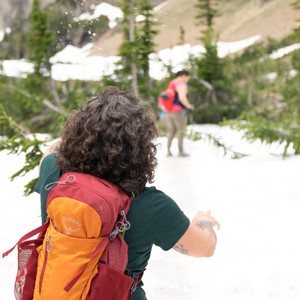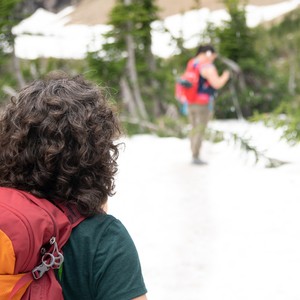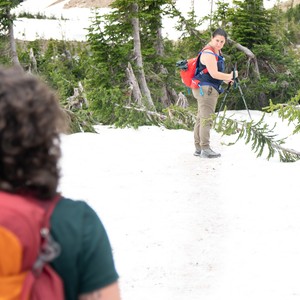 Always the prankster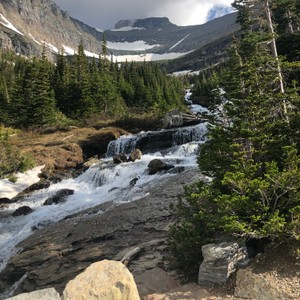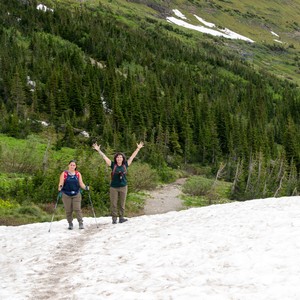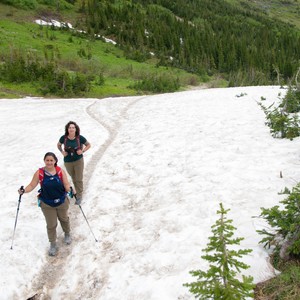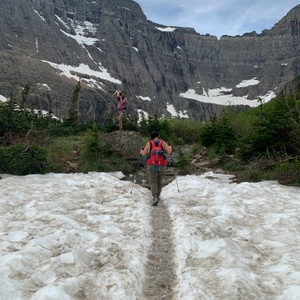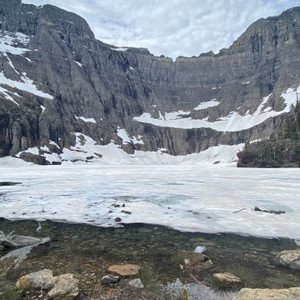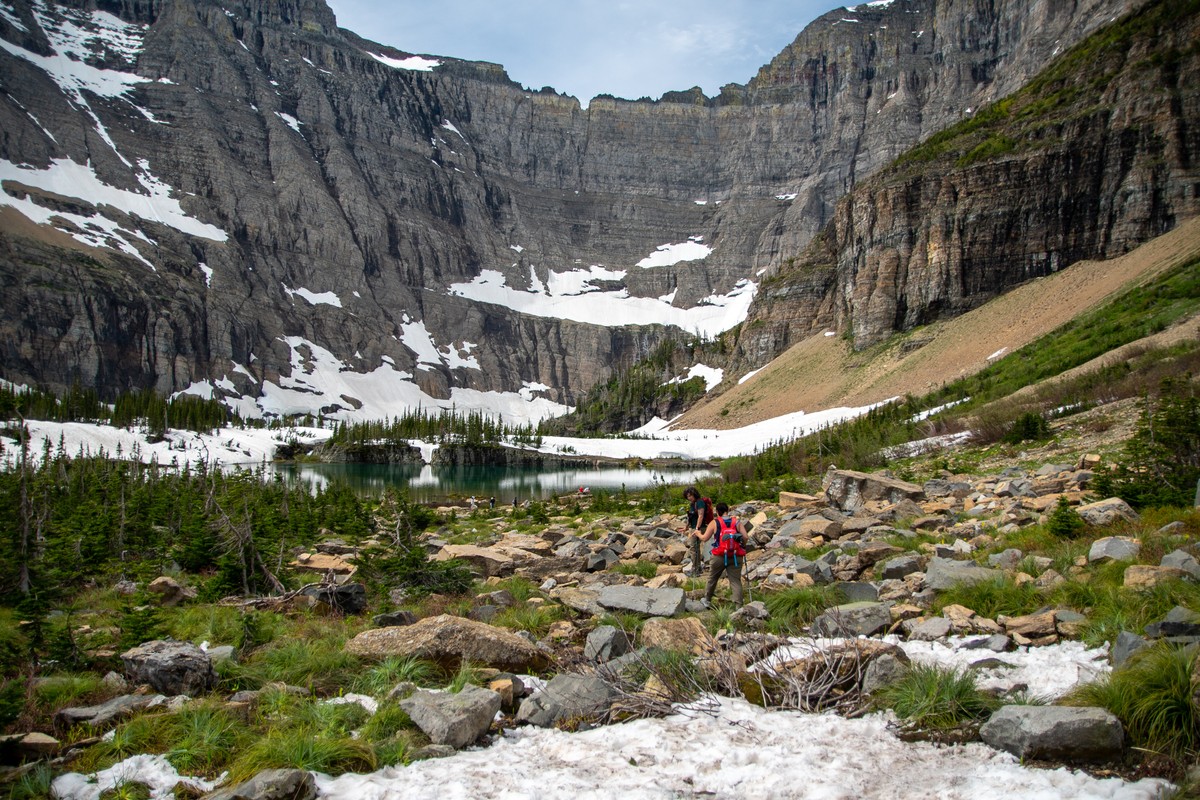 West Glacier
A week was a bit long for Glacier, so one day we decided it would be worth driving the long way around the outside of the park to visit the west entrance. It was an entirely different experience over there. The trees are thicker (because there haven't been as many fires), and there are several large lakes. We drove a long way and never felt like we were climbing up into the mountains.
Once we got to the road closure, the pass still wasn't open. So we parked and hiked the Trail of Cedars. It's a pretty casual hike, which gave our legs a rest. We saw some beautiful giant trees, a few deer, and a lovely waterfall. Overall the hike was very rewarding. Adrianna snuck the little Cheddar onto the trail! He's so tiny his feet didn't even touch the ground, so I don't think it counts.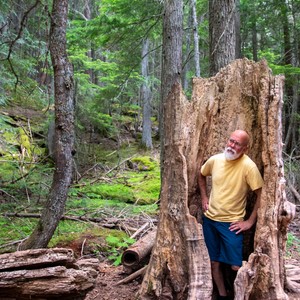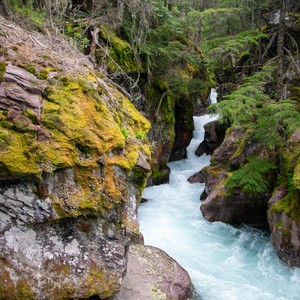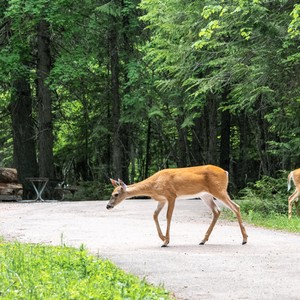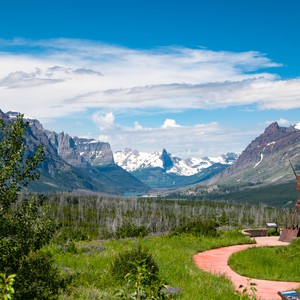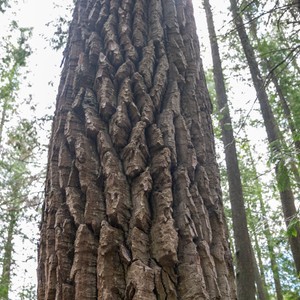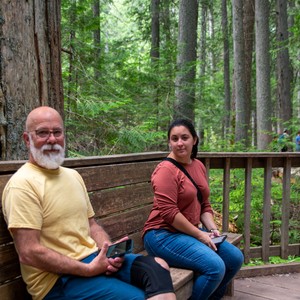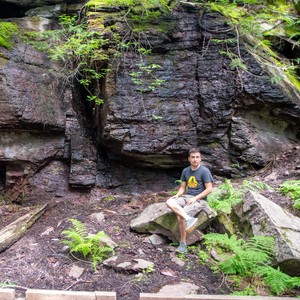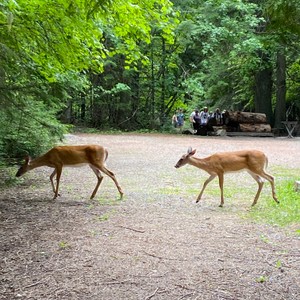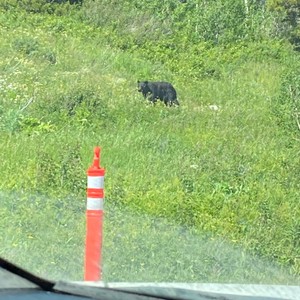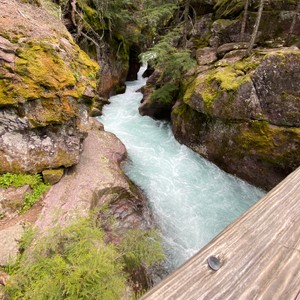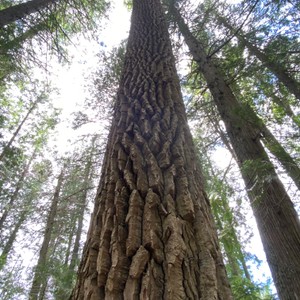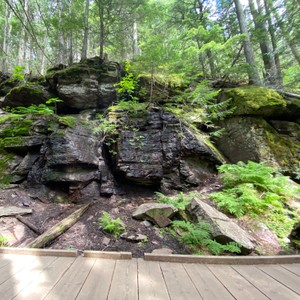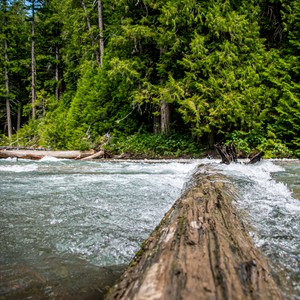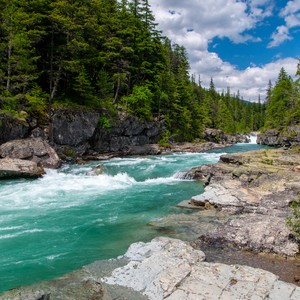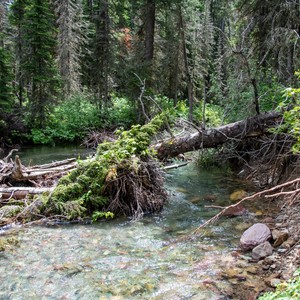 West Glacier Train of Cedars
Riding Bikes to the Top of Logan Pass
One of the last things we did on the east side of Glacier was a bike ride to Logan Pass. The road was not open to cars yet, but they had finished plowing, so you could hike or bike.
We biked our way up there from Jackson Glacier overlook, about 5 miles one way up a very steep hill. Justin pedaled painfully, slowly, for hours and hours to get to the top. Everyone else made it, too, by sharing electric bikes. Thankfully he upgraded his bike from the old rusty crap he used to have, so at least the bike wasn't the weak point. We stopped to rest many times, and he couldn't feel his legs by the end.
Looking back down the valley we had just climbed up gave us a stellar view. The morning sun lit up the sides of the mountains in a beautiful way. Fortunately, the only other company you had was the few people who could make the long hike, and since we started early on bikes, most people were only just beginning.
Coming back down was much more fun! It only took 20 minutes, and we are sure we need to buy another set of brake pads.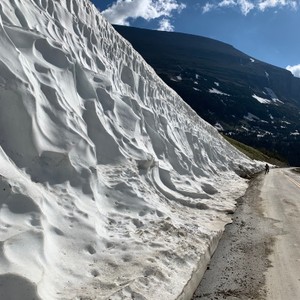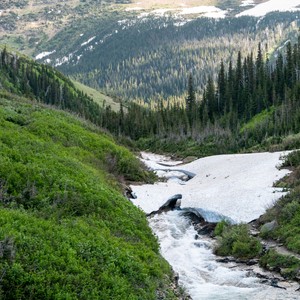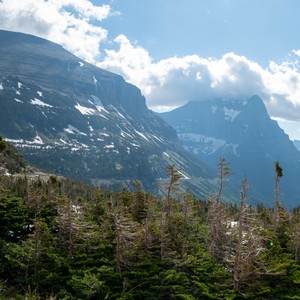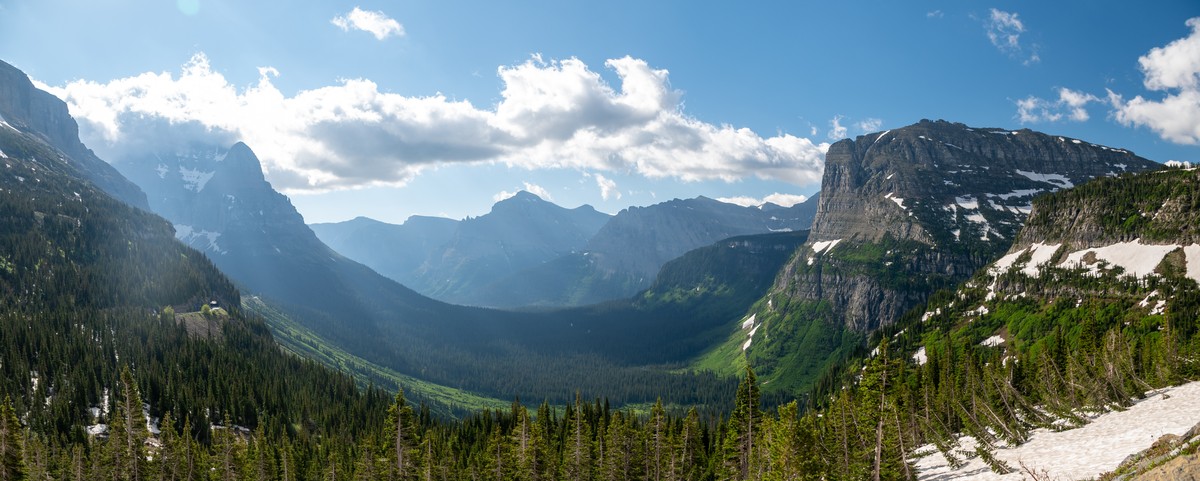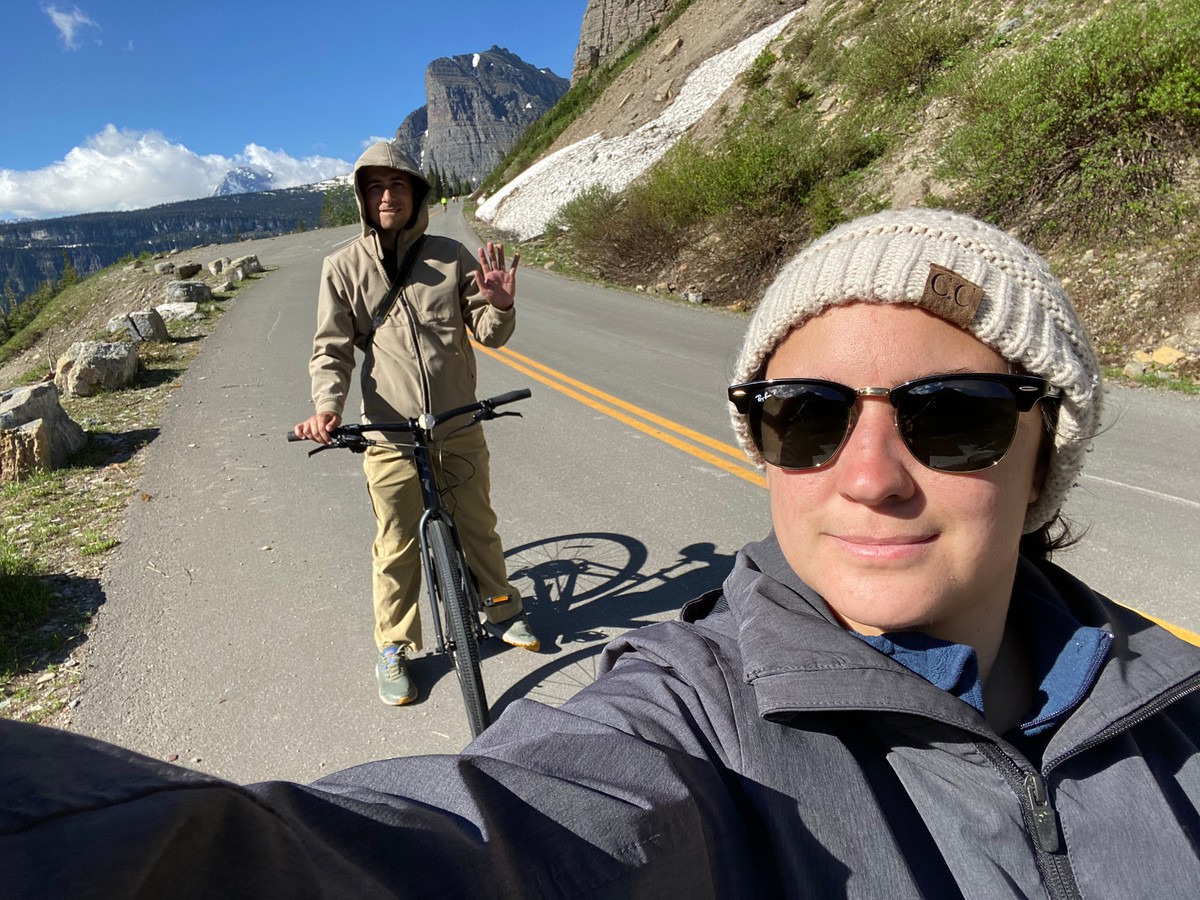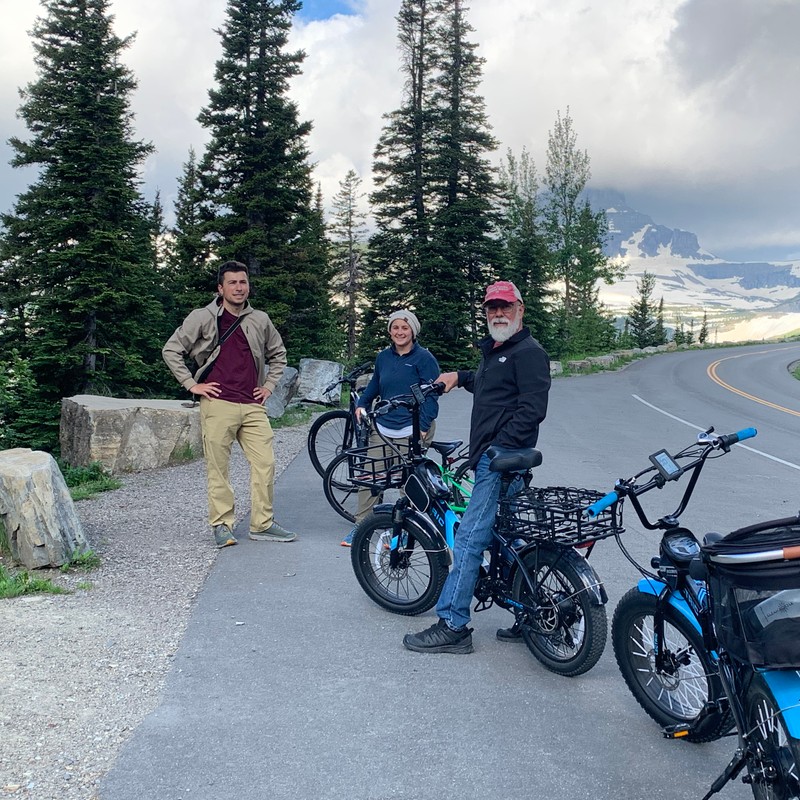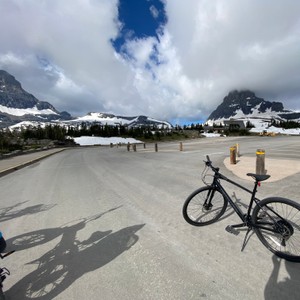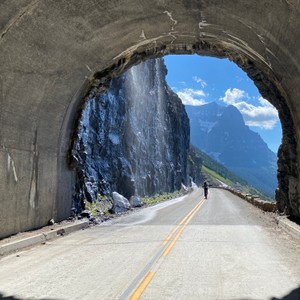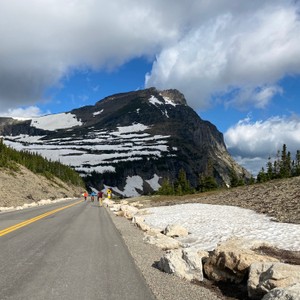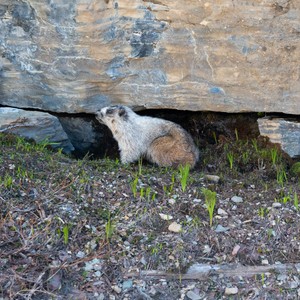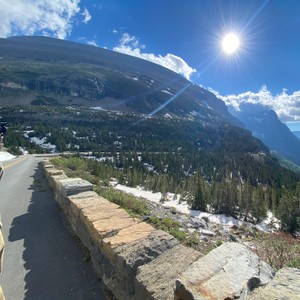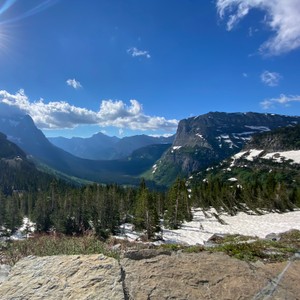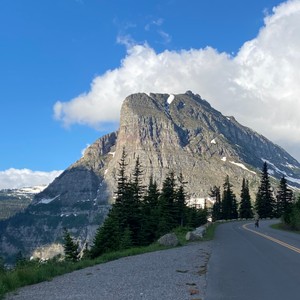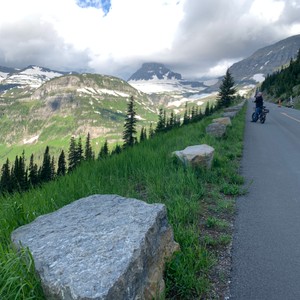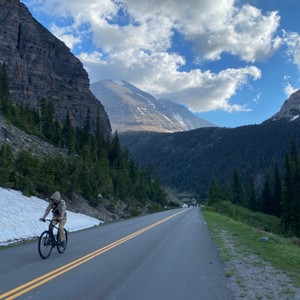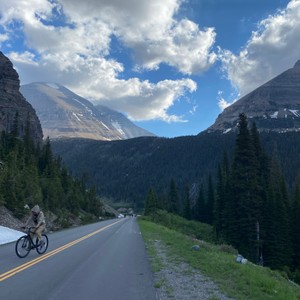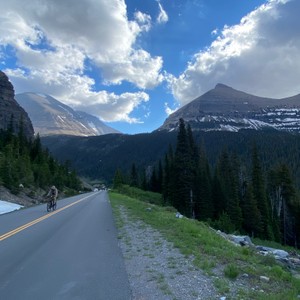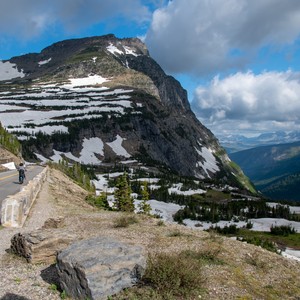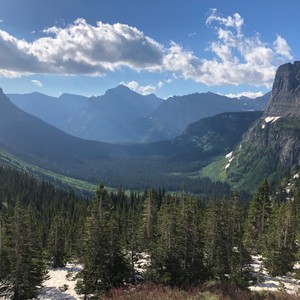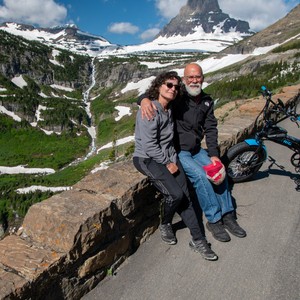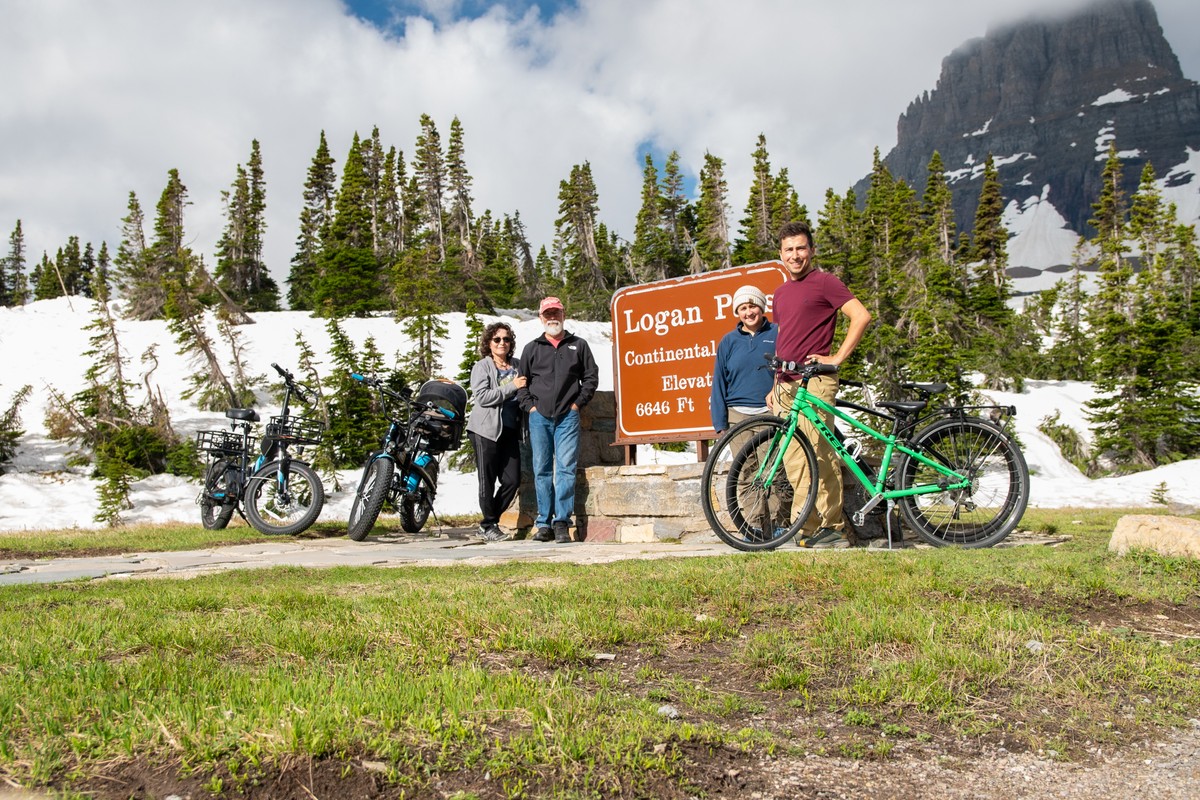 More Repairs
With the rainy weather not getting any better, the same day after our long bike ride to Logan Pass, we departed Glacier. Unfortunately, our departure ended up terrifying as our landing gear finally decided to give up on us.
We noticed more ticking when moving the landing gear on our RV. After playing with it a little bit, we saw one side of the RV would fall down a millimeter or so! The two landing gear legs should always be even. Unfortunately, with it falling, it means we will need to replace the legs, and in the days of COVID, there are no RV repair shops available, so in Canada, we will be getting our hands dirty if we can find parts.
We still want to make a last-minute stop on the Canadian side of Glacier before continuing towards Calgary and Banff.