When we arrived at Gilbert Ray campground in Tucson, it was pitch black outside. The darkness, because it's a state park exhaustion from the long drive, got to us while parking the RV. The site was on the small side, and vegetation across the road made backing in super challenging. It was painful, but we finally got it in after multiple attempts. For reasons like this, we usually try to avoid traveling late, but work commitments prevented us from leaving earlier.
The campground was at Tucson Mountain Park, which borders Saguaro National Park. Even though it had been a tight fit, it was relaxing because there were few other campers. I guess the summer has already started, meaning it's low season. So we are pretty happy not having random people making noise all day.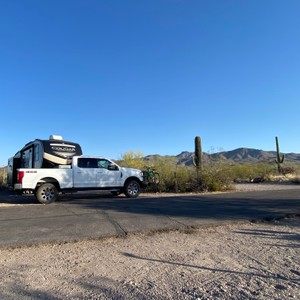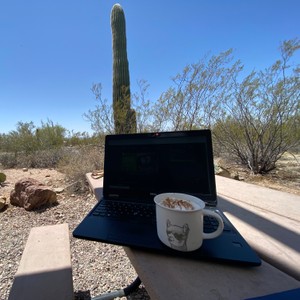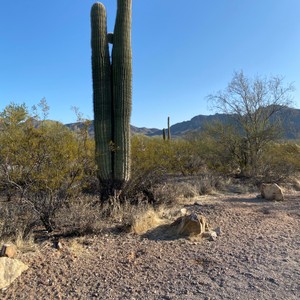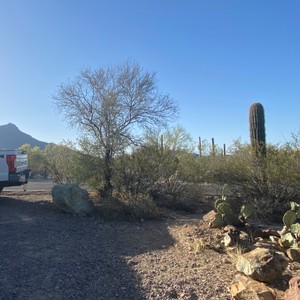 The view from our campsite
While the primary intention of this stop was to visit Saguaro, we had a few chores and things to take care of that took us into the city several times. It's a pretty nice town. We wouldn't mind living here if it weren't 130° in summers.
There was a lot of Mexican food here, more than anywhere else we've been. Texas complains about border crossings, Mexicans, and stuff, but they have surprisingly few good Mexican restaurants. It feels like you're a lot closer to the border here in Tucson than we ever did in Texas, even though in Texas, we could see Mexico, but we can't here.
Even though we enjoyed multiple restaurants here, like the one at Hotel Congress, the main standout dish was some Mexican sushi fusion. It was excellent, like surprisingly really, really good, but it was also fried food like all Mexican dishes seem to be. Unfortunately, they made it very heavy, so Melissa and I could barely finish our food. I'm not sure I would eat it again, but it was delicious, with more flavors than I'm used to.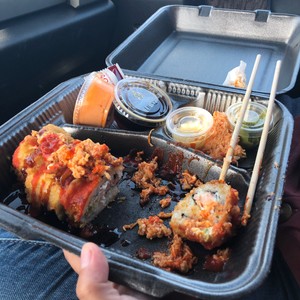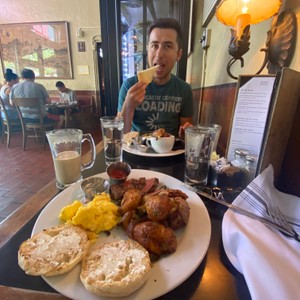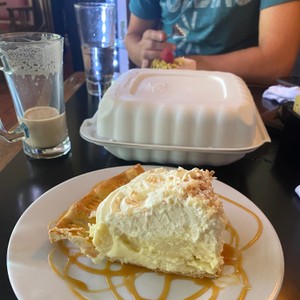 Terisushi & Cup Cafe @ Hotel Congress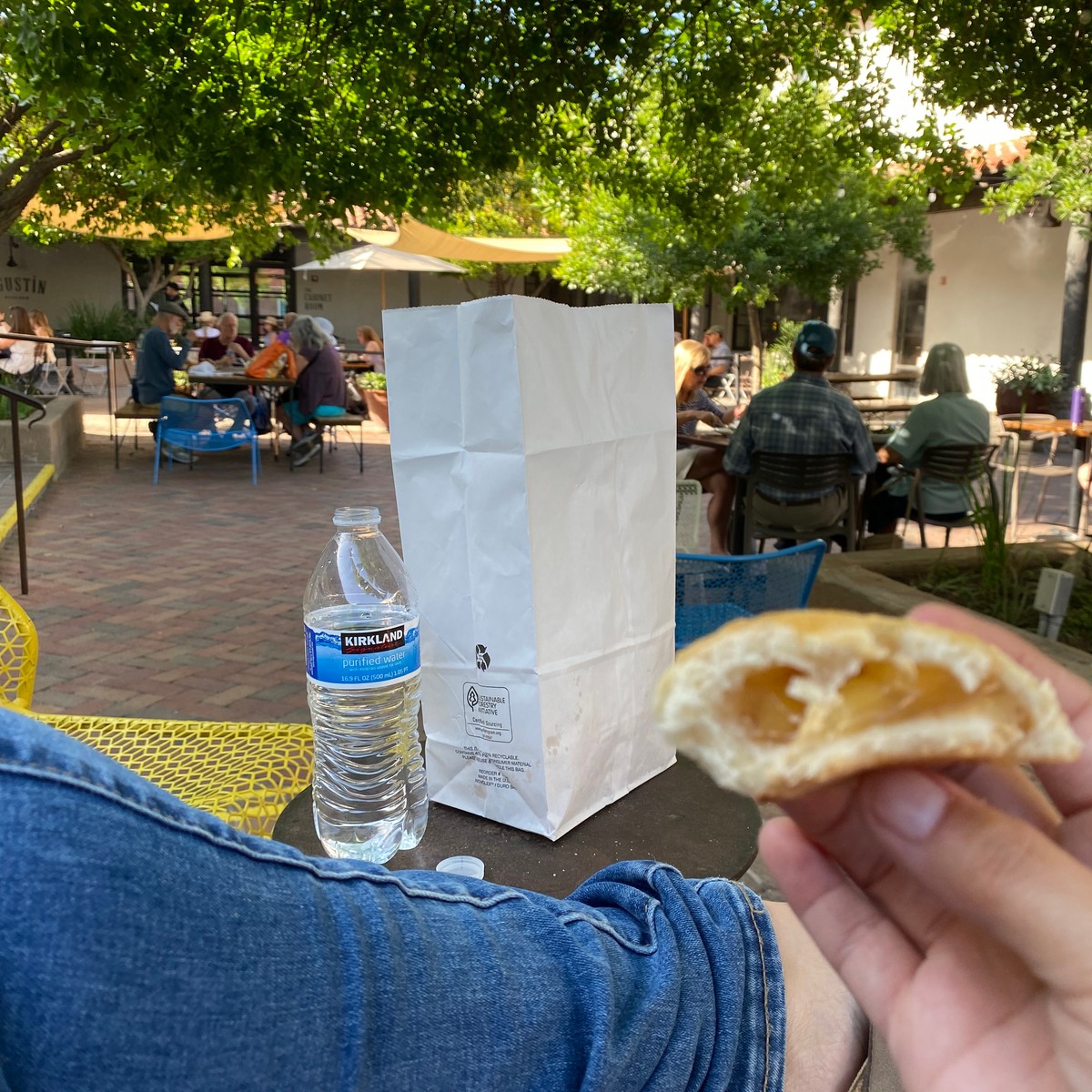 Pastries at La Estrella Bakery @ Mercado San Agustin
The main attraction was the Saguaro National Park and the Desert Museum. The first day we had a chance, we went to the museum. It took us about four hours to see all we cared to see because there was more, but we didn't feel like hiking through the desert again.
They had a lot of good animal exhibits, especially when it came to the birds. The hummingbird enclosure was unique and a regular "all the other birds" enclosure. Both were fantastic experiences with lots of trees and plants, and they were full of birds, not just a couple, but like you kind of have to shoo them out of the way levels of full.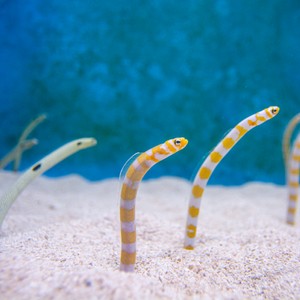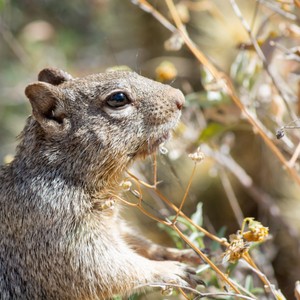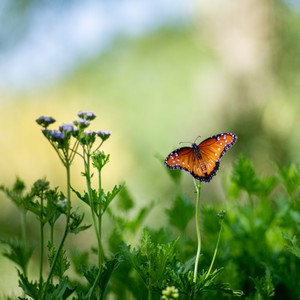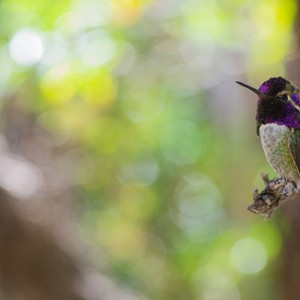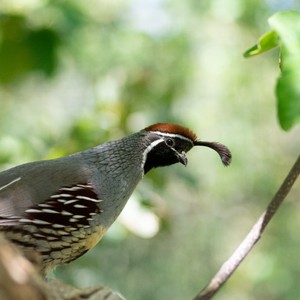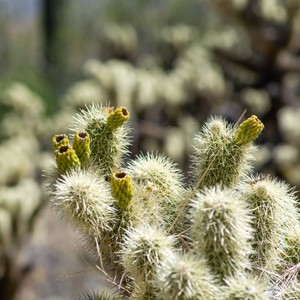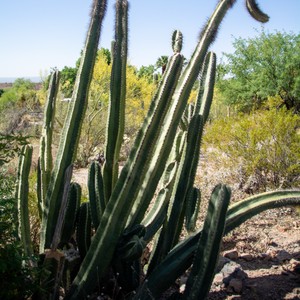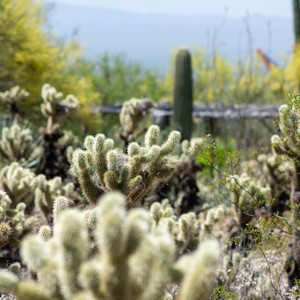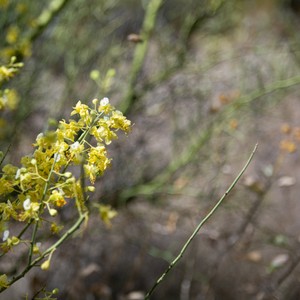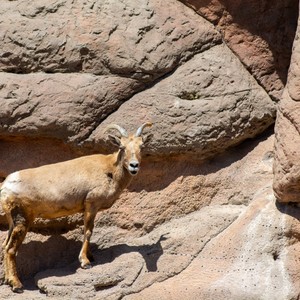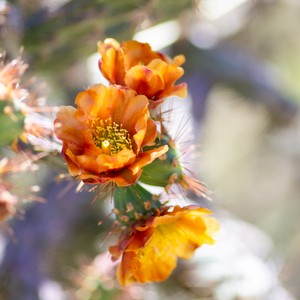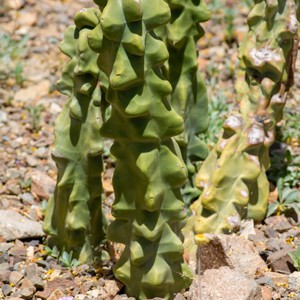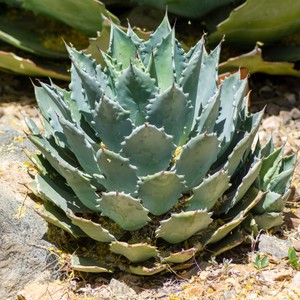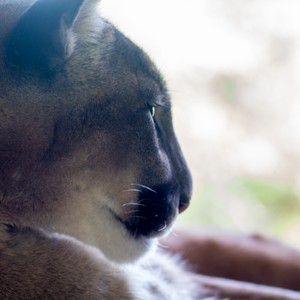 Afterward, we went to the national park. Since we were staying in a state park less than 10 minutes away, we felt like we were already in the national park the whole week. We did a scenic drive through the park and a quick stop at the visitor center. By this point, we had driven down a lot of dirt roads in the desert, and it was the hottest time of day, so we were content to stay in the air conditioning.
There's another half to the park on the other side of Tucson, about an hour away. If we had more time here, we probably would've spent a day checking out the other side, and there's also Mount Lemmon which has a tropical-type zone at the top. We also wanted to go there as a reminder of the East Coast, but when you're working full-time, you must sacrifice some stops.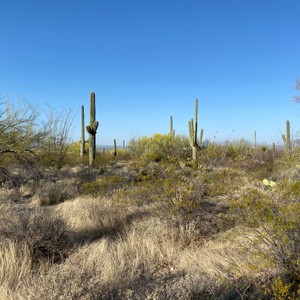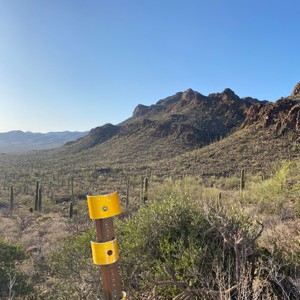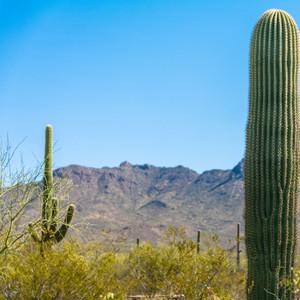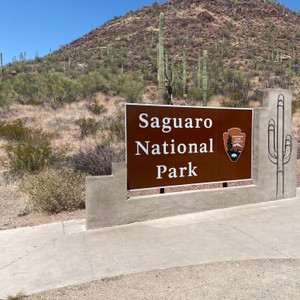 Part of this stop also involved getting rid of our original Ikea couch and finally replacing it with a lightweight leather futon. Our sofa was super comfortable but impossible to clean with so many animals. Plus, now we can have visitors stay over.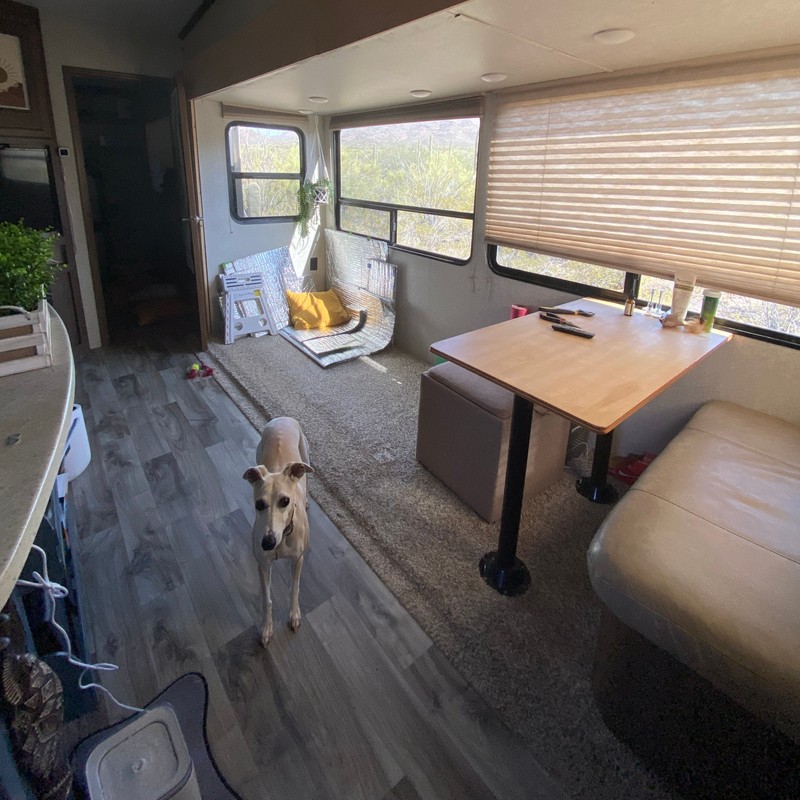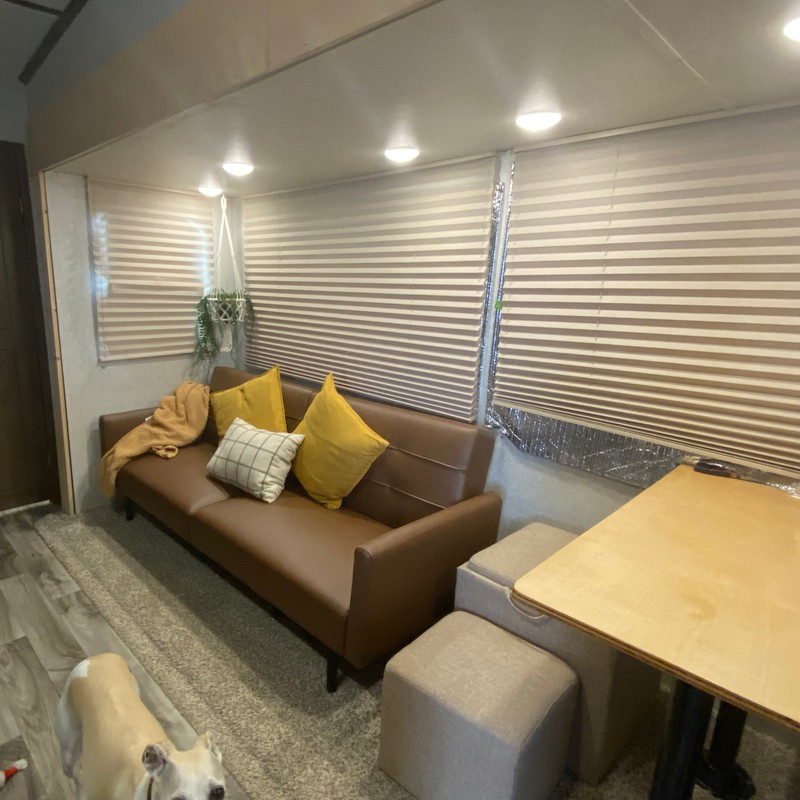 We replaced the old heavy couch with a lighter one