To get to Yellowstone, we opted to skip the Teton Pass, so we went the long way through the valley. We had about two weeks in the Yellowstone area, and our first campsite was Henrys Lake, State Park.
It was a peaceful campground about 15 minutes from the west Yellowstone entrance.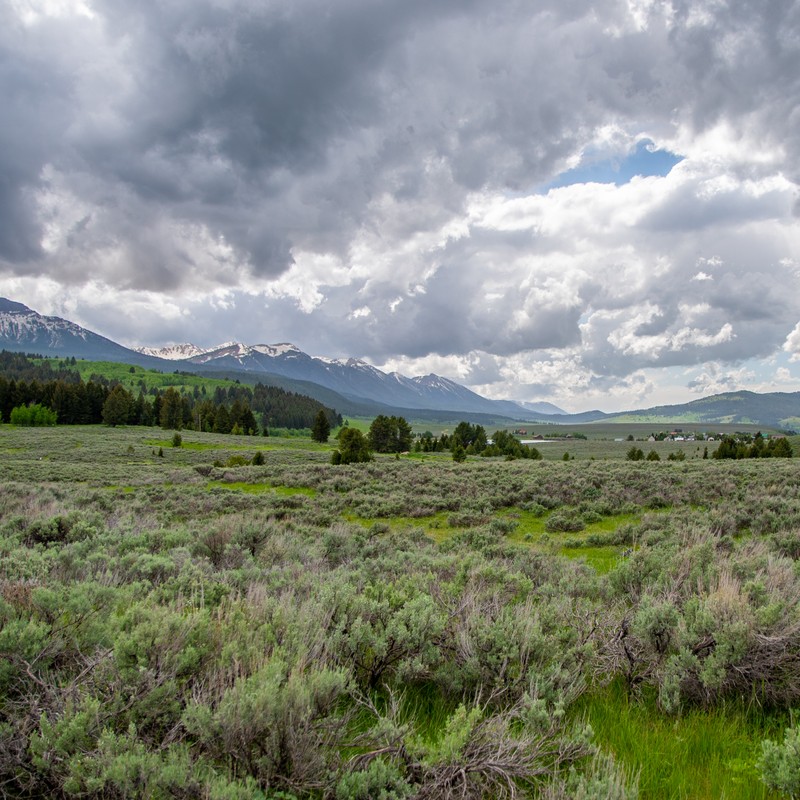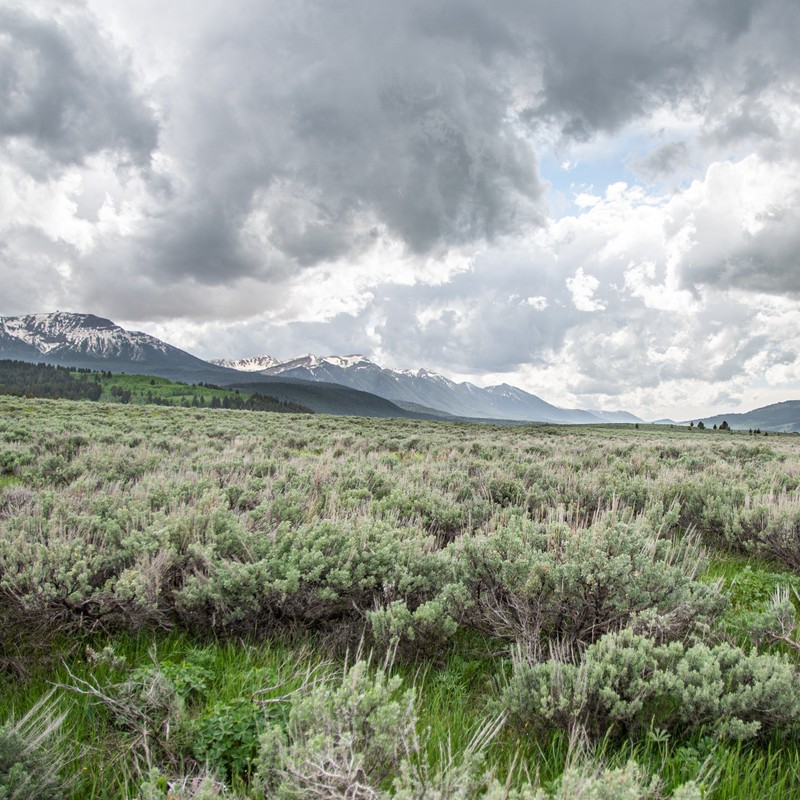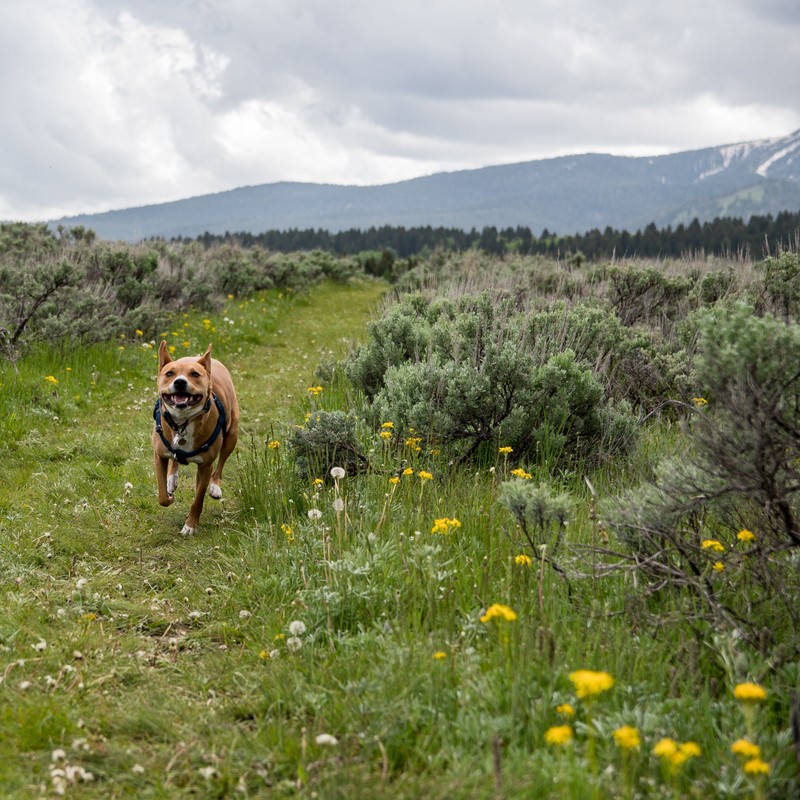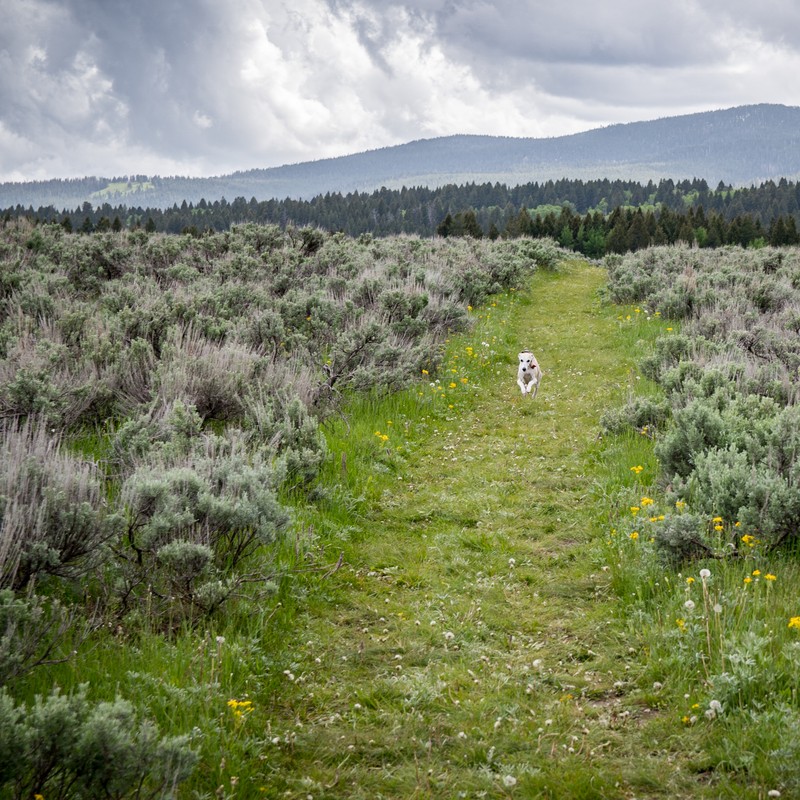 At this time, Yellowstone was still 100% closed, so we were looking for things to do outside of Yellowstone. The first thing we did was to check out the town, of course. It was quiet and empty, but all the stores and shops were still open, so we could take our time browsing and it was an enjoyable experience.
That's how we learned the value of going into the local camera stores and asking the people there what the best place is to find animals. These guys were all enthusiasts that spent the whole summer in the area taking pictures, so they knew all the hiding spots and best places to see wildlife.
Another thing that we ended up doing was a little Yellowstone rodeo show. It was a local family putting it on, unlike the Houston rodeo.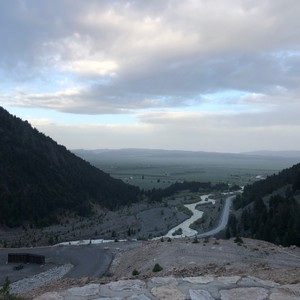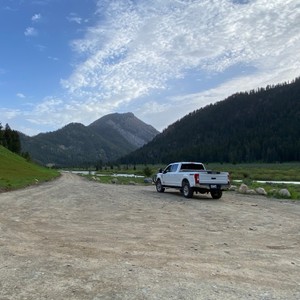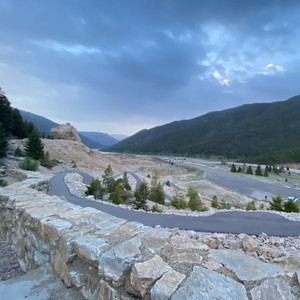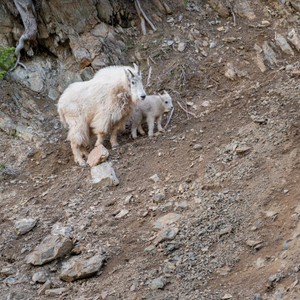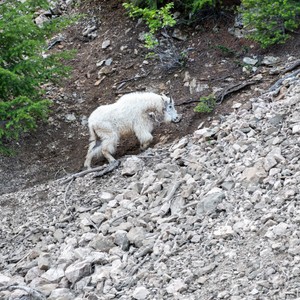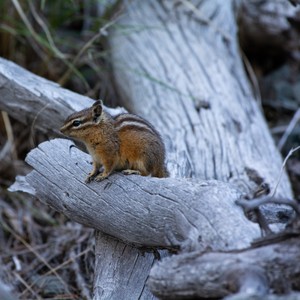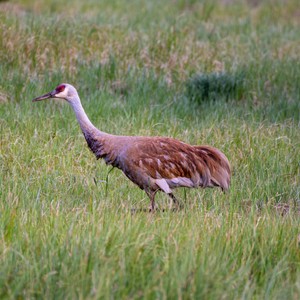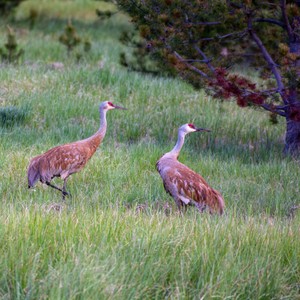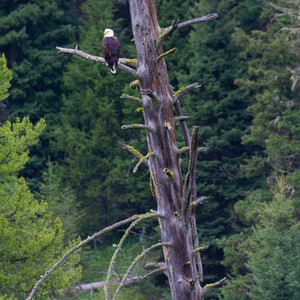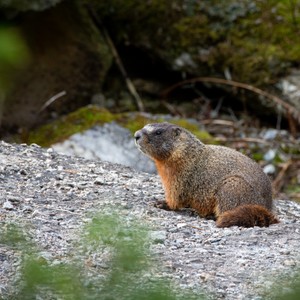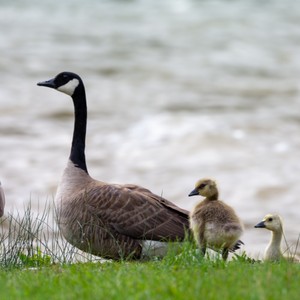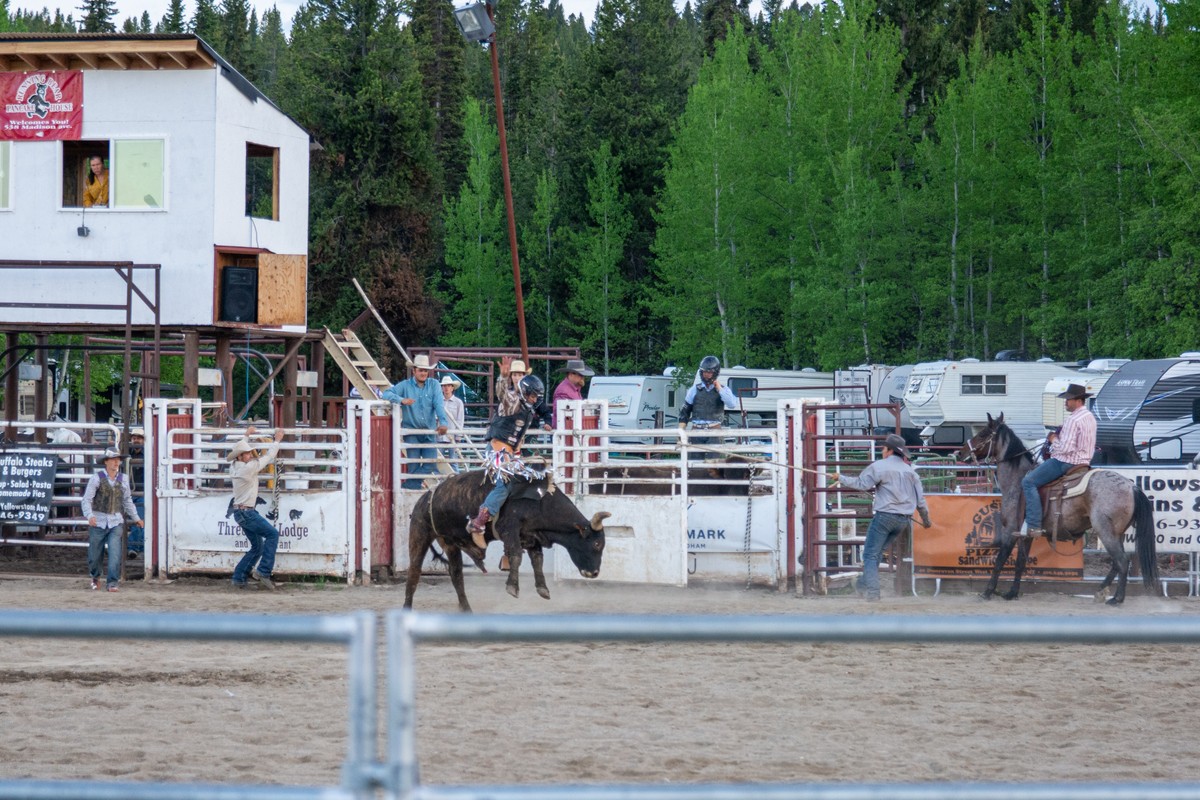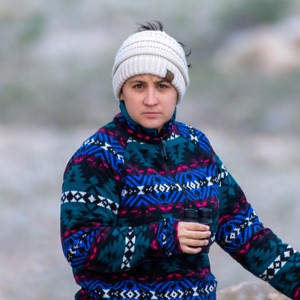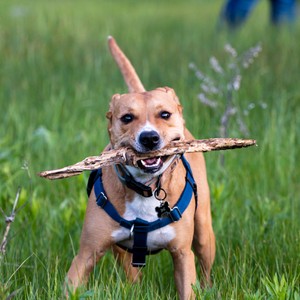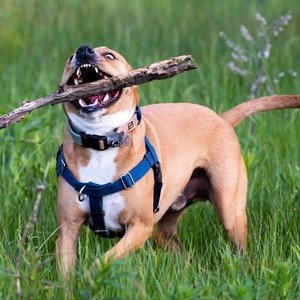 Next, we were supposed to go to North Yellowstone at a campground we had reserved. But during all the rains, our booked campsite literally washed away into the river. So we needed a backup plan.
We checked out a lot of the Boondocking and dispersed camping sites to see if there was one we could fit our 35-foot RV into. We ended up finding a first come, first serve place we liked called Baker's Hole.
Yellowstone was still closed, so there was plenty of availability, and it was nice and quiet. We were parked 10 feet away from a river. Very relaxing.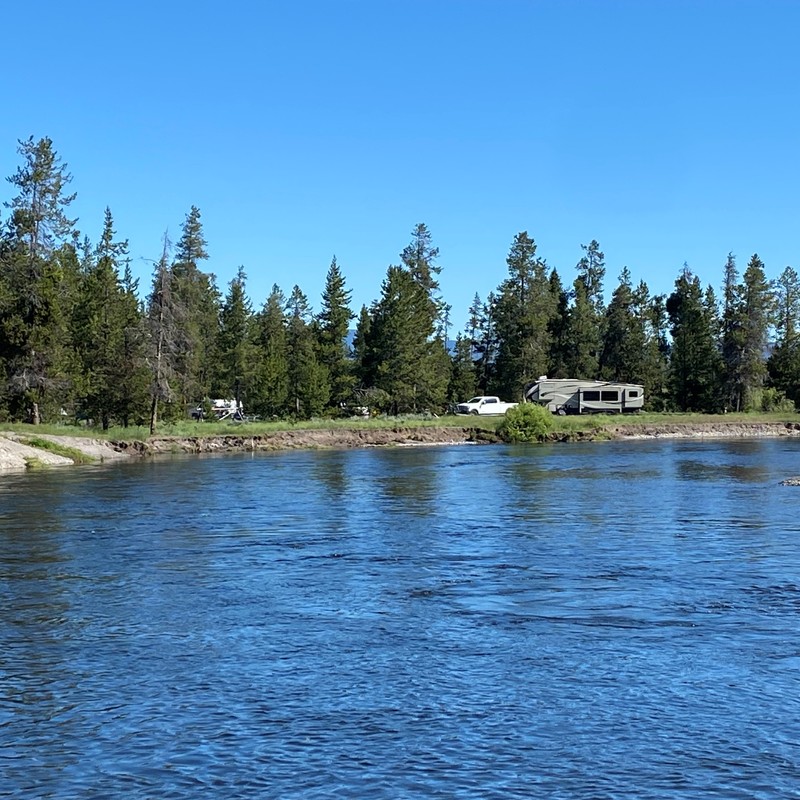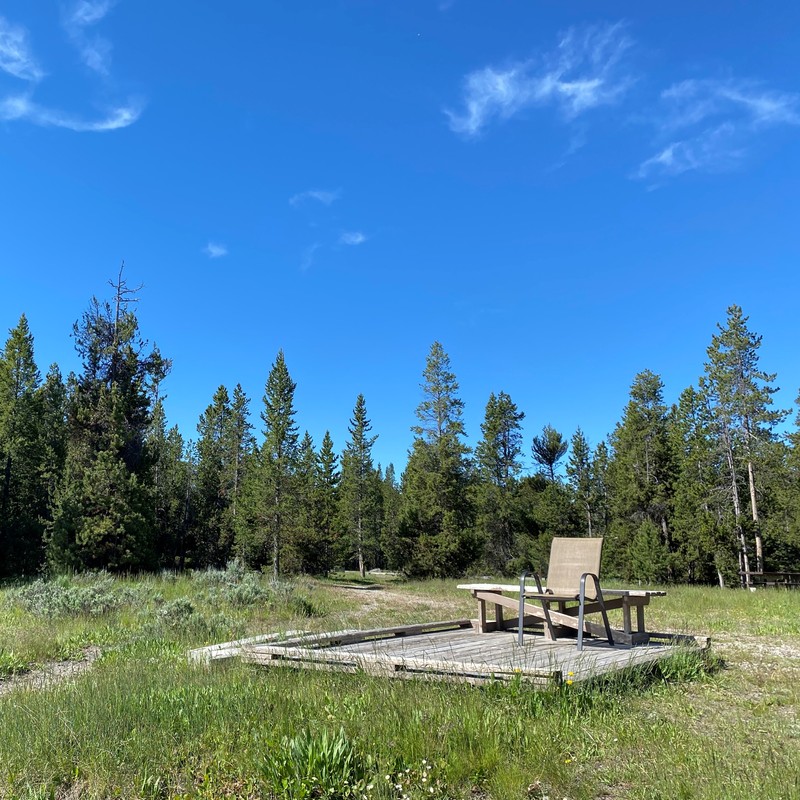 At the end of our stay, the last three days, Yellowstone did a partial opening based on your license plate number. Unfortunately, that meant we had only two opportunities to enter the park, the first day, Wednesday, and again on Friday.
Justin adjusted his PTO schedule to line up, and we got up super early on Wednesday to make the most of it.
Everybody else on the planet decided to get there on Wednesday too. The national park isn't used to these kinds of lines, so they had no traffic control at all, and it was bumper-to-bumper for miles down the road. We ended up waiting in line for 2 to 3 hours, including taking a back road we found and cutting in line.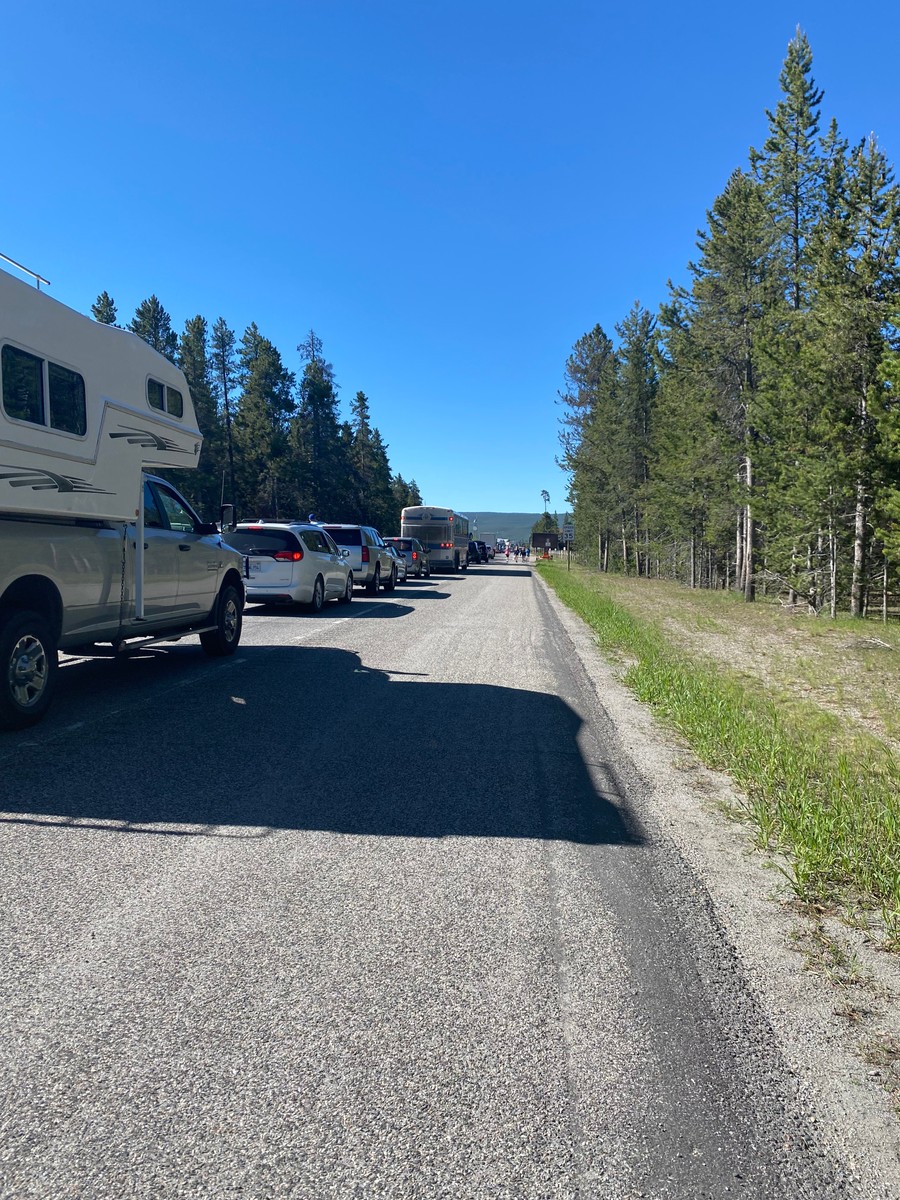 Getting into Yellowstone on day one.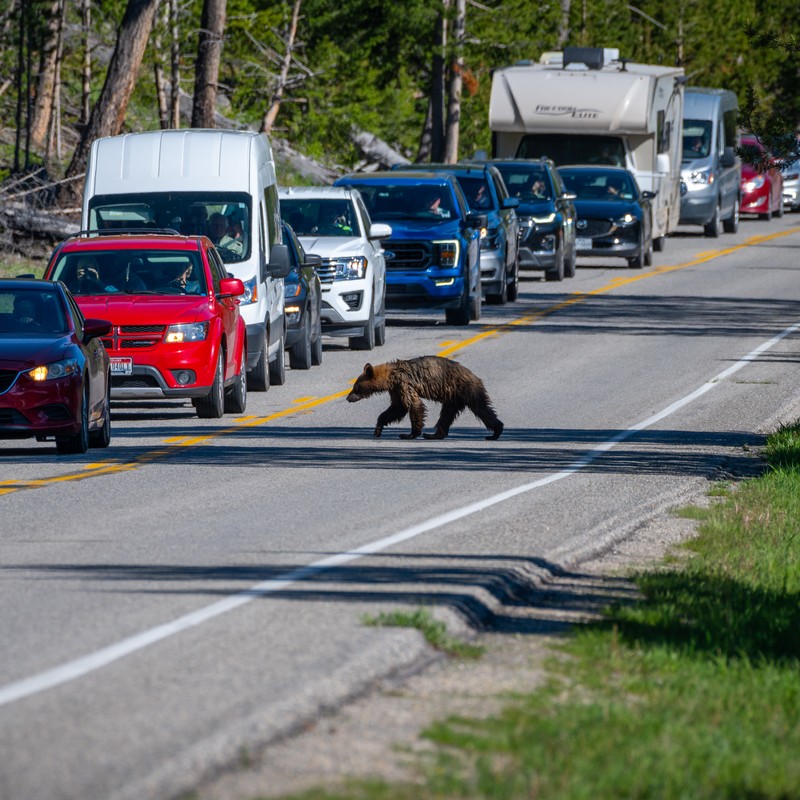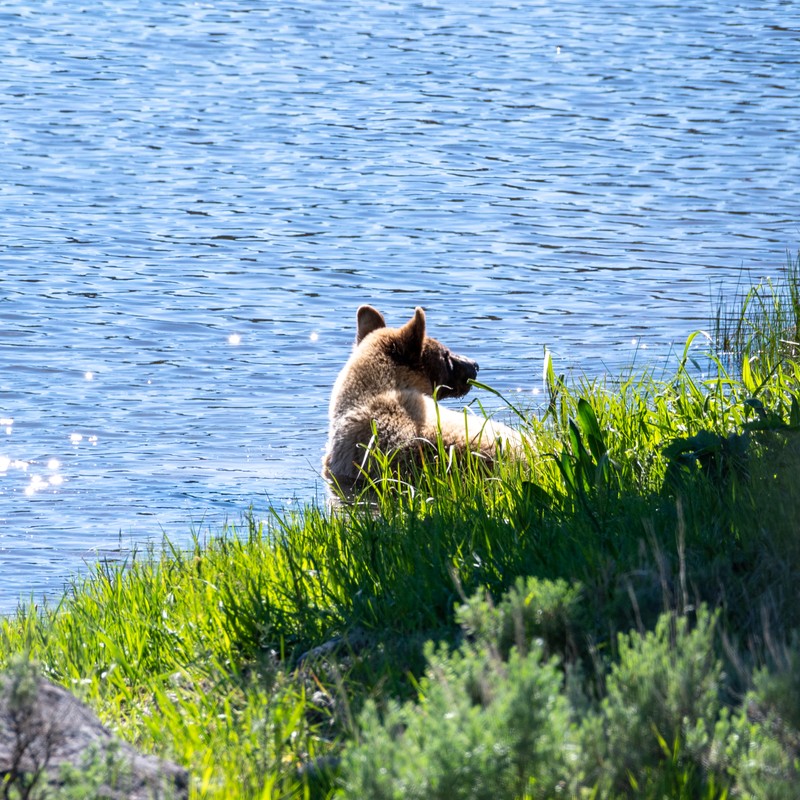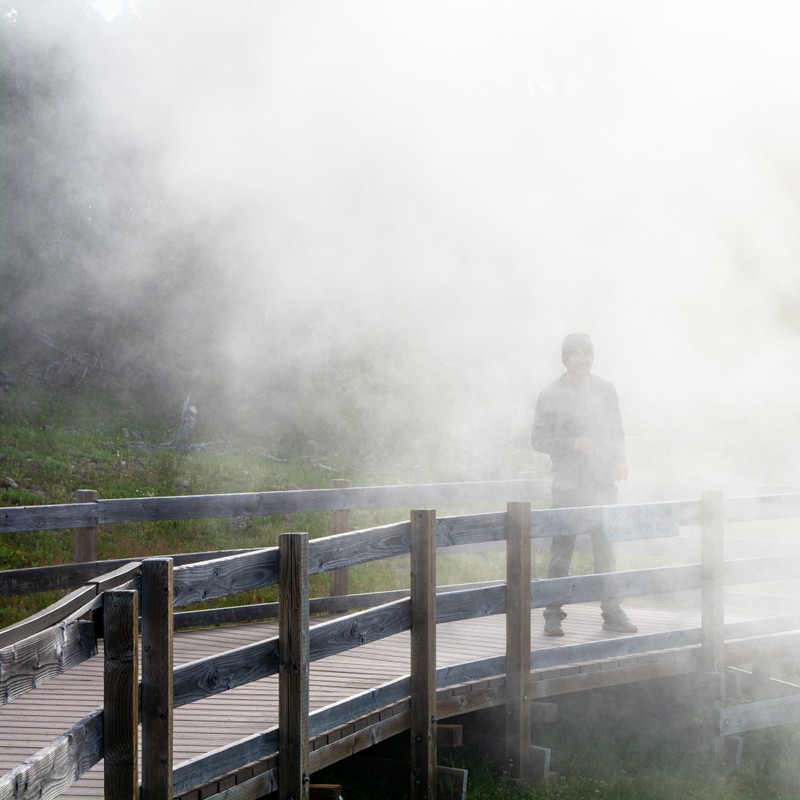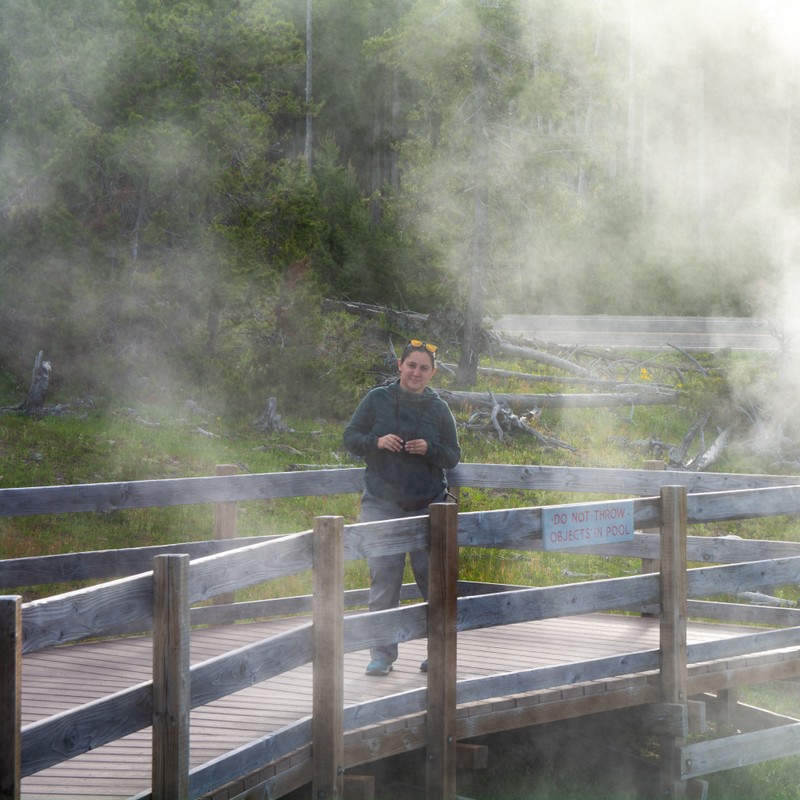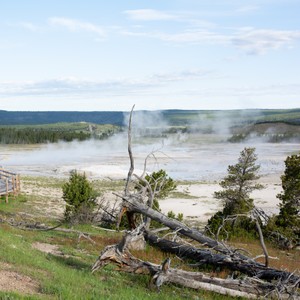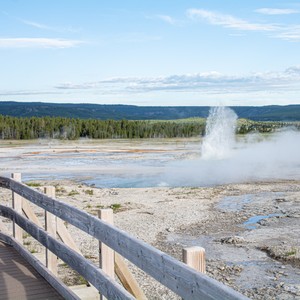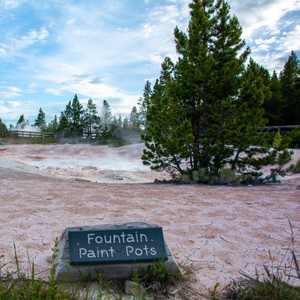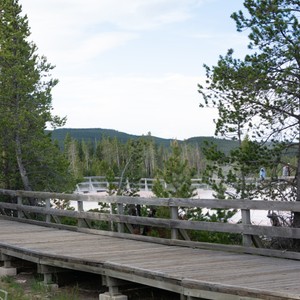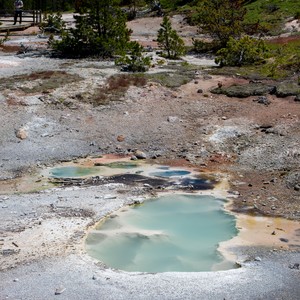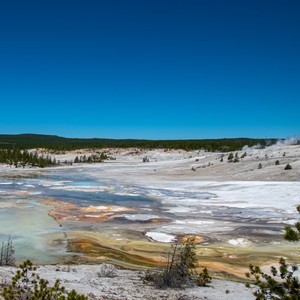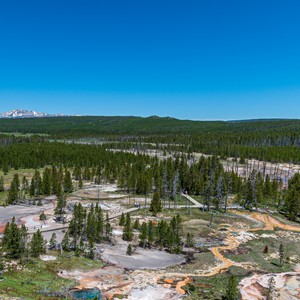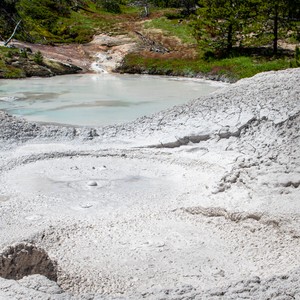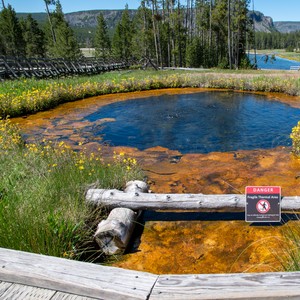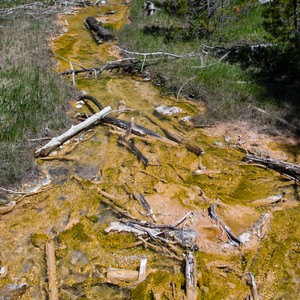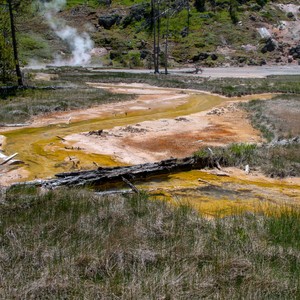 Lots of hot springs!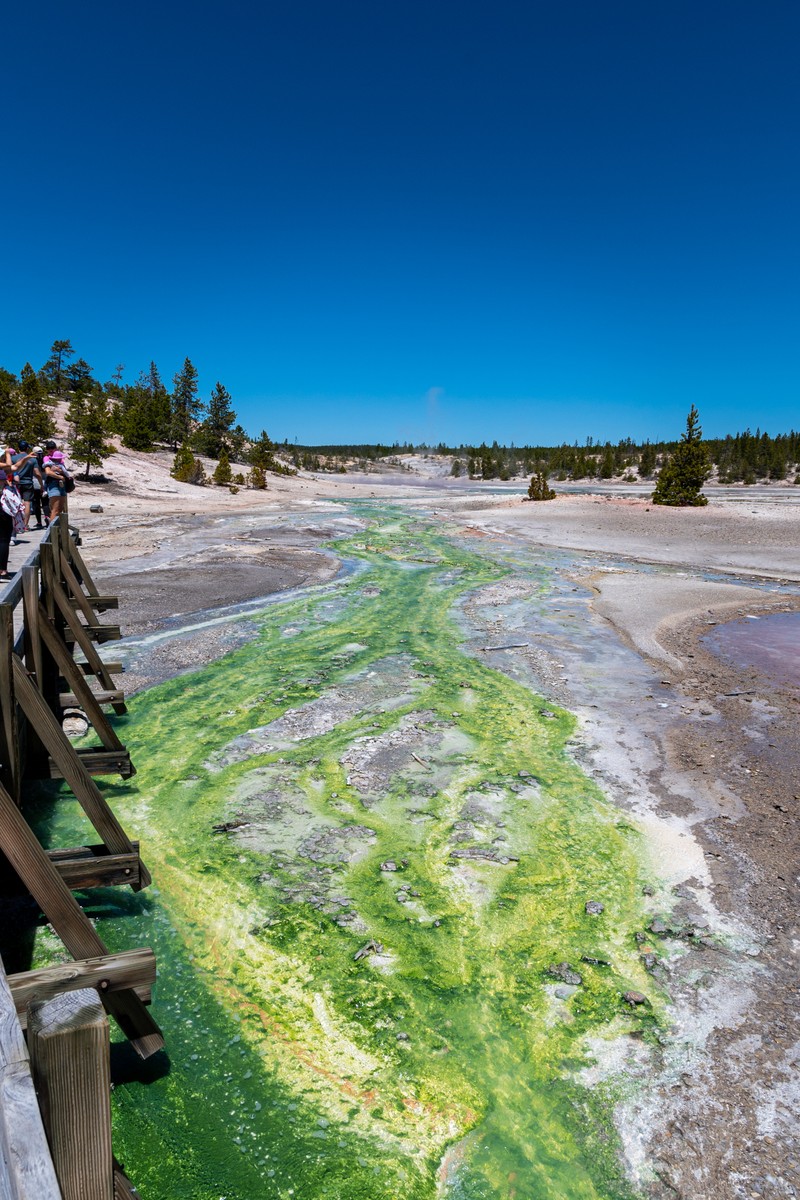 Yellowstone itself was as cool as ever. Melissa had never been, so all the geysers and hot springs were a new experience.
We sat and watched old faithful, which you can't miss, of course. We saw another was going to go off that afternoon, so we took our bikes, including my rusty old piece of crap, and did our best to bike ride down the trail and get to Lone Star Geyser before it erupted.
We got there just as it started and only missed the first couple of seconds! Some of these lesser-known geysers are hard to predict when they go off, but they put on a more impressive display than Old Faithful.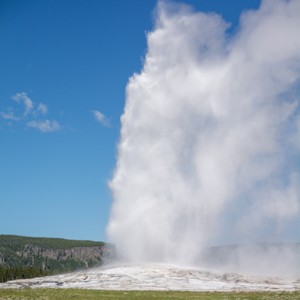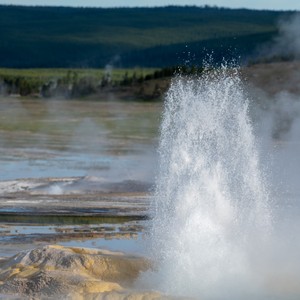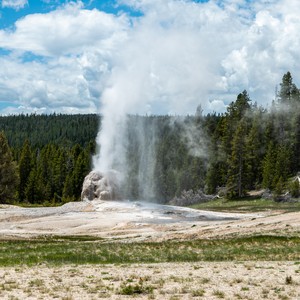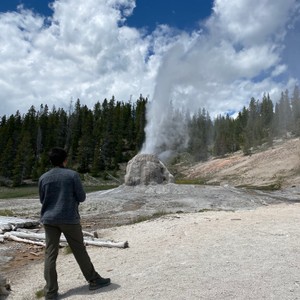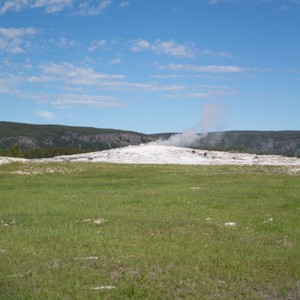 Olde Faithful and Lone Star Geysers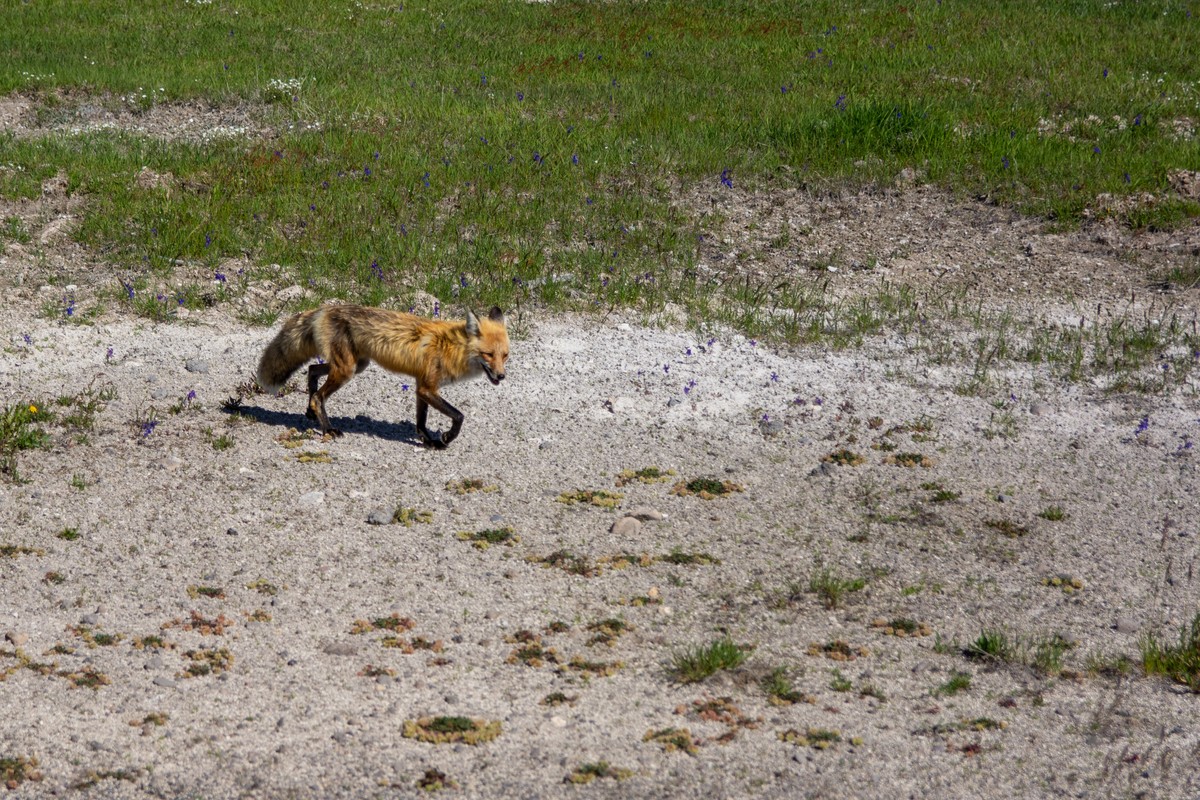 This fox watched Olde Faithful with us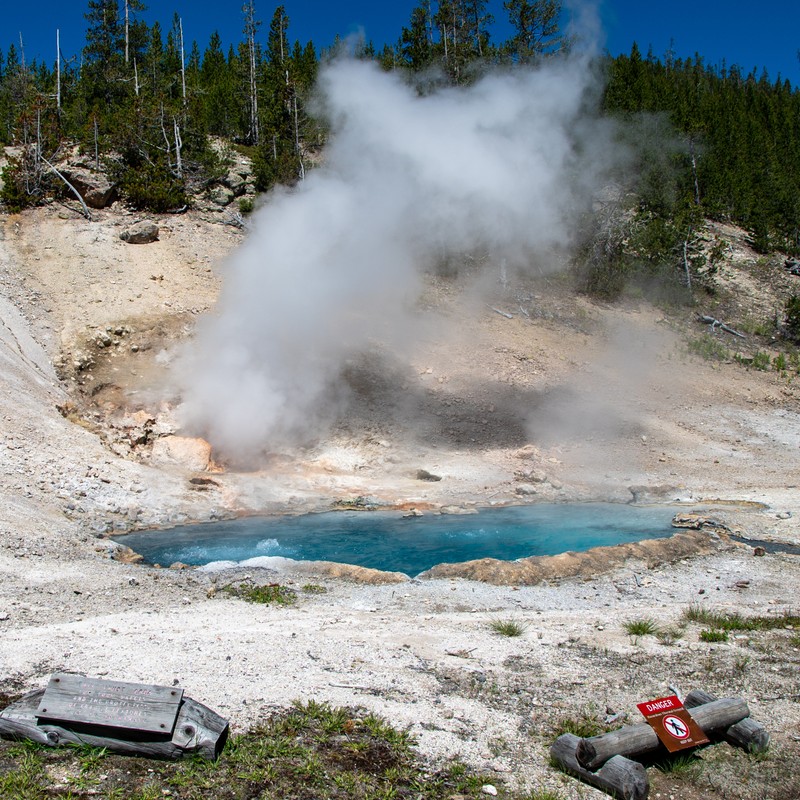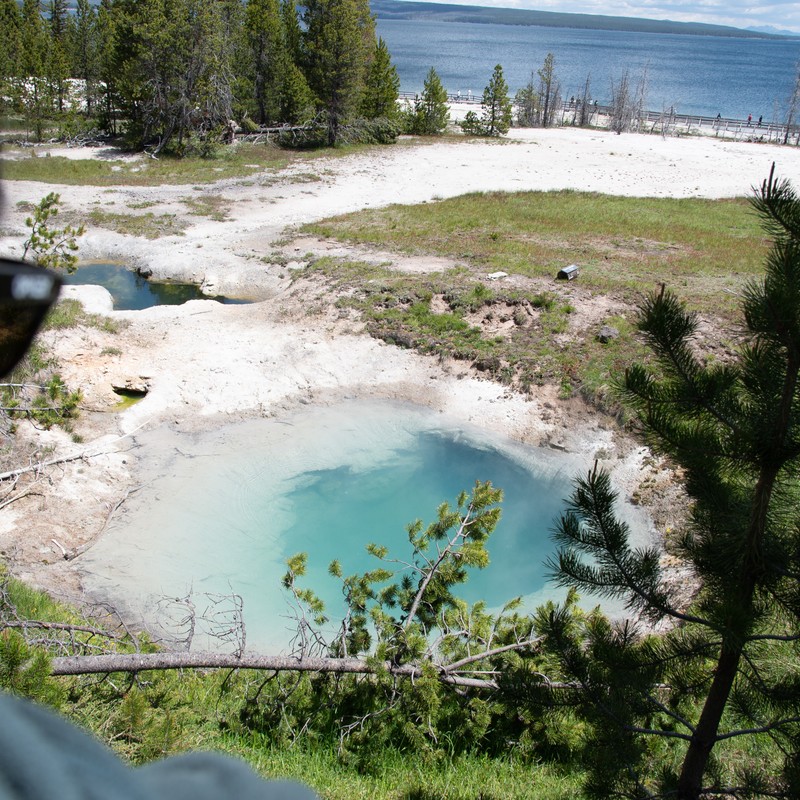 While we got to enjoy most of Yellowstone after the historic flooding the north part of Yellowstone never opened while we were there. Hopefully at some part of this journey we get to swing around again and see the Mammoth Hot Springs and Gardiner area.